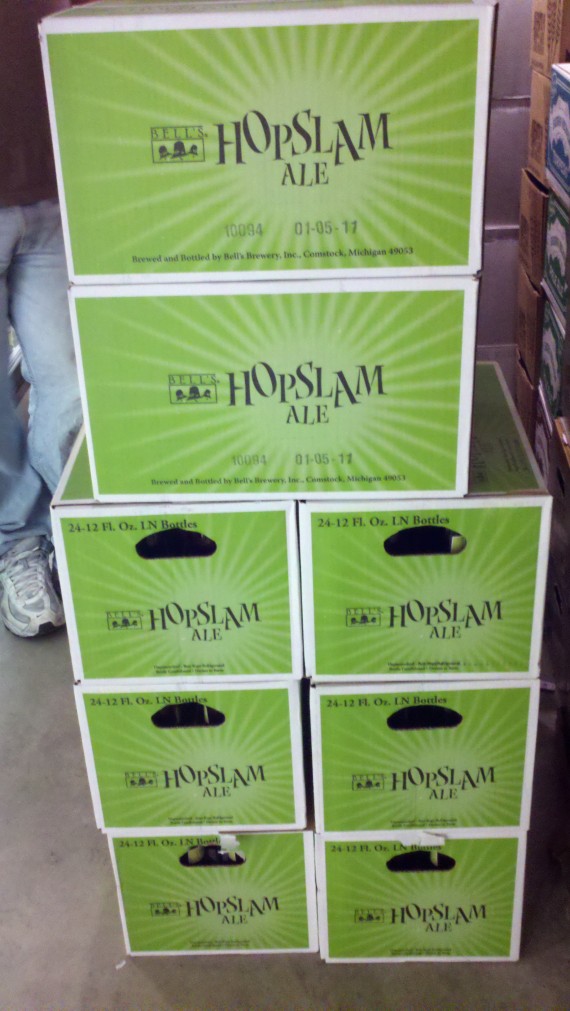 Here is your master list of Hopslam tappings & sightings in Atlanta.  You want this tasting imperial IPA? Check here first to find it on & off premise.
UPDATE: 1/24/12, 11 am
Hopslam 6 packs hitting Green's Beer on Ponce, today, Tuesday around 1 pm.
Green's – Buford Highway  – receives today, by 1 pm.
Tower Buckhead, and Buford Highway receive by 12- 1pm.
Update: 1/24, 3:35pm
Green's Ponce sells out in under an hour.   Tower Buford Highway – All on hold.  None for in store sale.  Tower Buckhead, sold out.
Ale Yeah! – In stock, 1pm.   Update. Sold out by 3pm.
Hop City  – Thursday, 1/26.  Sells out in 52 mins. More shipments in February.
Decatur Wine & Spirits – Cases in stock 3 pm
1/26 – 2 pm.
Midway Pub  -Taps keg today
Square Pub – Keg & 6pm
Fred Bar –  7pm
2/1/12 
Hopslam Cask, 6pm at Taco Mac Lindburgh