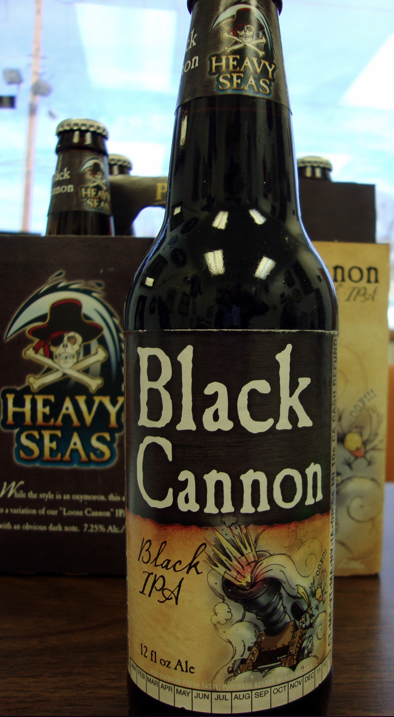 Heavy Seas Brewing's newest release in a list of new releases has arrived in 2011.  Black Cannon joins the "Pyrate Fleet" and seasonal lineup.  Black Cannon is a black IPA (now American Dark Ale) influenced by Heavy Seas's Loose Cannon IPA.
Commercial Description:
The style is an oxymoron but this ale is an extension of our Loose Cannon style brewed with black malt.
Style: American IPA. (Black IPA)
Hops: Warrior, Simcoe, Palisade
Malts: Black Wheat, Pale, Caramel, Munich
Taste Expectations: Piney & floral hops. Roasty malt backbone.  Touch of coffee.
Availability: 12oz/6pks. Draft. Seasonally January – March.
7.25% ABV