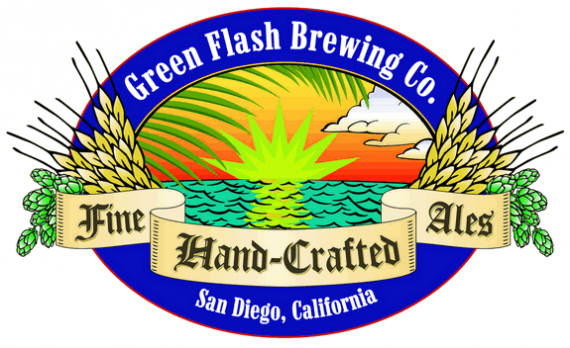 Press release from Green Flash about their expansion…
(San Diego, CA) — Today, Green Flash Brewing Co announced plans to break ground and expand within their San Diego-based brewery, just six months after beginning operations at the 45,000 sf Mira Mesa facility.
The craft specialty brewer currently has the ability to produce 45,000 barrels per year and had anticipated this output would be sufficient to satisfy consumer demand until at least 2013. With an increase in sales volume nationally over the past six-months, Green Flash has exceeded sales forecasts, and is already operating at the brewery's current full capacity. Over one year ahead of schedule, the groundbreaking for the expansion is now slated for Spring 2012 and will allow Green Flash to produce 20% more volume per year (approx 67,000 barrels annually) by June 2012.
The summer 2011 move from their Vista location allowed Green Flash to make a sizable leap from producing just 14,000 barrels a year to 45,000. Green Flash has since focused on increasing beer varieties and on servicing the demand in existing territories. They have added only a few small markets to the mix.
"We specifically selected the Mira Mesa location with expansion potential in mind," says CEO and Owner of Green Flash Brewing Co, Mike Hinkley. "We have earmarked space in the facility for several phases of growth that we thought would begin in 2013. Obviously, I'm pleased to be in a position that necessitates early expansion. We are all looking forward to the possibilities of what next summer's increased capabilities will present with regard to brewing new beers, fulfilling our existing demand and possibly expanding into a few new markets."
As they move into phase 2 of expansion, Green Flash will continue to focus on meeting existing product demands, producing new beer varieties and will look at opening distribution in just a handful of small markets by the middle to end of 2012. When all phases of expansion are complete, the Green Flash brewery in Mira Mesa will be able to produce 100,000 barrels per year. Owner, Mike Hinkley predicts they will reach this milestone late in 2013.
About Green Flash Brewing Co.
Green Flash Brewing Co., is located in San Diego, California, and was founded in 2002 by Mike and Lisa Hinkley. Brewmaster, Chuck Silva, leads brewing operations. Green Flash is an award-winning brewer of fine, hand-crafted ales, and specializes in brewing assertive and distinctive beers, such as the nationally acclaimed West Coast I.P.A.: an award-winning beer whose wide acceptance has helped define a category. Green Flash brews ten styles of beer regularly, on draught and in bottles as well as a growing lineup of seasonal and special offerings, including several barrel-aged beers, throughout the year. Please visit the Green Flash website www.greenflashbrew.com for more information.