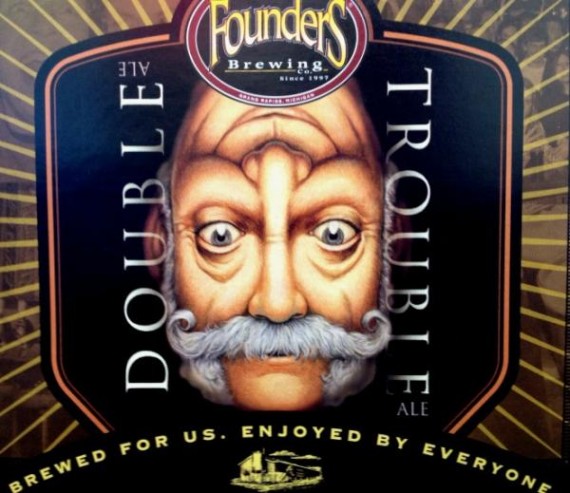 You, the lover of hoppy beers should be excited to see the return of Founder's Double Trouble.  You want your hop fix? You've got it.
An imperial IPA that was brewed to turn your world upside down. Hops will get you coming and going. Pungent aromatics up front pair with a malt-balanced backbone and a smooth bitter finish
Style: Imperial IPA
Taste Expectations: Hops abound in this beer. Citrus, floral, piney, herbally. Caramel malts. Bitter, & sweet.
Availability: 12 oz/ 4pks. Draft. Jan-April, seasonally.
9.4% ABV