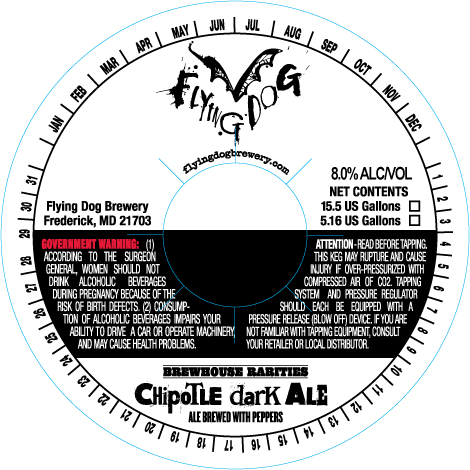 Flying Dog is releasing "Brewhouse Rarities" each month in 2012.  The beers are draft only, and limited to the Mid-Atlantic region. The first release was Imperial Hefeweizen.  Other releases include Black Lager, and Disobedience Dubbel (to also see bottles) and Berliner Weisse. Coming soon-  Chipotle Dark Ale to that lineup.
Style: ??? Ale (w/ Chipotle Peppers)
Availability: Draft only. Mid-Atlantic Region
Arrival: TBA
8.0%  ABV 
note: The above is tentative.  Subject to change at whim of the brewer, the beer, or the barrel.