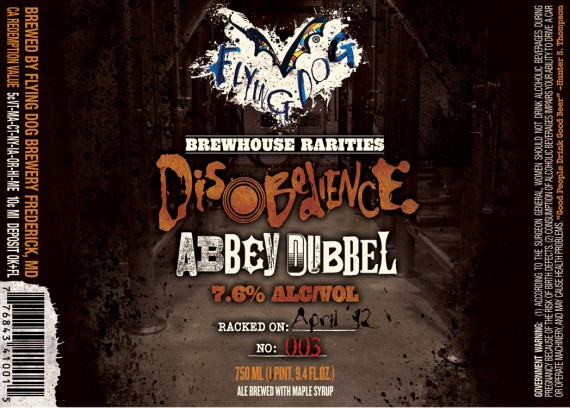 Just 2 weeks ago, BSJ mentioned that Flying Dog Brewing was adding Disobedience Abbey Dubbel to the Brewhouse Rarities series.  These releases are/were limited to draft only offerings around the Mid-Atlantic region.  Looks like one will get a little bottle treatment too – Disobedience Abbey Dubbel.   Disobedience is brewed with maple syrup.
Style: Dubbel (w/ Maple Syrup)
Availability: Draft. 750 ml bottles (limited)
Arrival: After April, 2012 
7.6% ABV 
note: The above is tentative.  Subject to change at whim of the brewer, the beer, or the barrel.