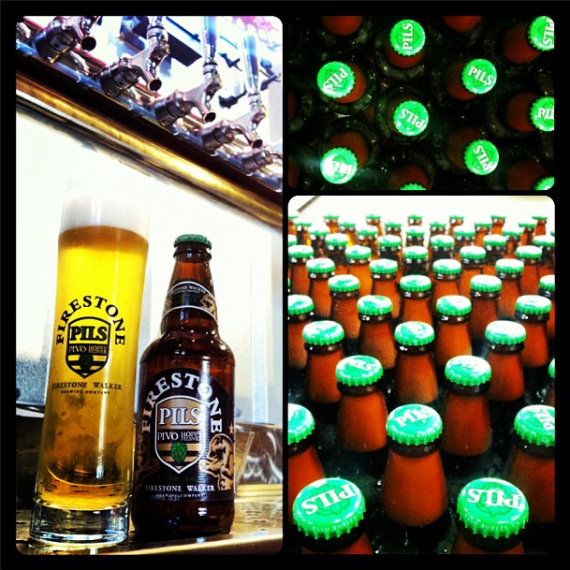 Firestone Walker introduces Pivo Pils – a West Coast take on the classic Bavarian style pilsner. The intent behind this brew was to take the traditional pallatte-cleansing pilsner then dry hop it with German hops in American craft tradition.
"Lighter beer styles like pilsner have been hijacked by industrial lager beer in the United States, and it's time for craft brewers to take it back. Pivo Hoppy Pils is our contribution to the cause." -Matt Brynildson of Firestone Walker
Pivo Pils will launch in 6 packs starting May 15 2013 to select markets followed quickly by a more expanded draft availability.
Style: Pilsner
Availability: 12oz bottles, Draft
Arrival: May 15 2013
5.3% ABV