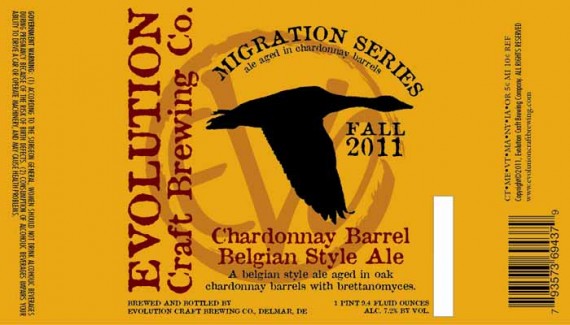 Evolution Brewing's (Del Mar, DE) Barrel Aged Series is called the "Migration Series" released once a season.  Each "Migration" is a different style with different aging.
Fall 2011 Migration will be Belgian Style Ale aged in Chardonnay barrels with brettanomyces (wild yeast).  Previous Migrations: Winter '10 Bourbon Barrel Dark Ale, Spring '11 Golden Ale in Rum.
Availability: 750ml bottles. 1 time release.
7.2% ABV