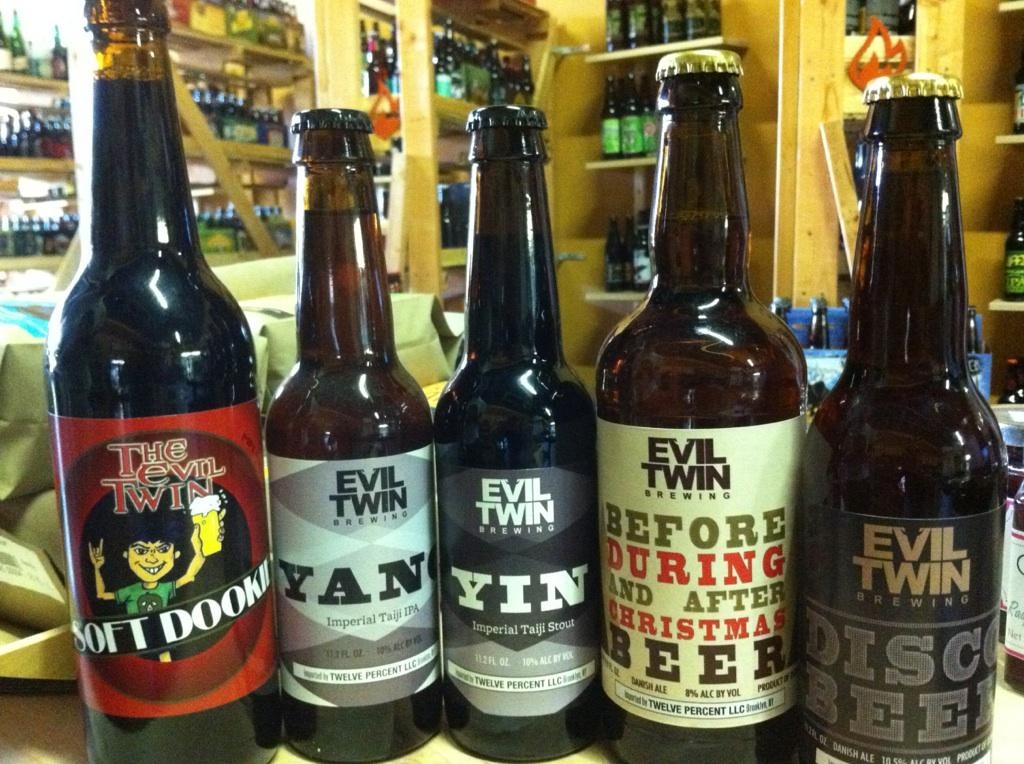 Evil Twin Brewing has launched in the United States, and is arriving in PA, New York, and now Atlanta.
About The Evil Twin: Evil Twin Brewing is the brainchild of Jeppe Jarnit-Bjergsø. An avid beer geek since 1997, Jeppe began home-brewing in Copenhagen, Denmark in June/'03. His first foray into the commercial craft beer scene commenced in September/'05, when he opened the now world-famous bottle shop Ølbutikken in Copenhagen. The reputation of Jeppe & his shop grew quickly, and myriad side projects began (including his collaboration with Cantillon on the BlÃ¥bær Lambik — one of this most highly regarded, highly sough-after lambics in the world). Evil Twin Brewing is Jeppe's latest venture, and is the culmination of the vast knowledge, experiences, and relationships he's built over the years.
The Launch Beers
Before, During, & After Xmas – Imperial IPA, 8% ABV.
Soft Dookie – Imperial Stout, 10.8% ABV.
Disco Beer – Imperial IPA, 10% ABV.<
Yin – Imperial Stout, 10% ABV.
Yang – Imperial IPA, 10% ABV.
Per the press release, Evil Twin Brewing will start hitting shelves & bars gradually throughout May.  They are distributed by 12% Imports.
Pic: @AleYeahBeer