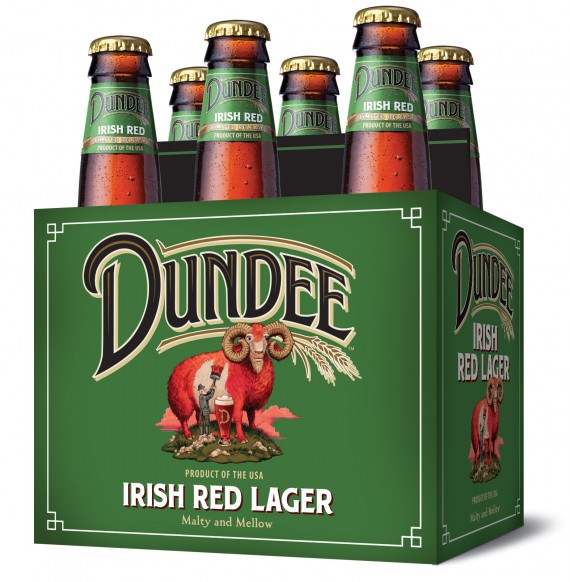 Dundee Brewing has re-released Irish Red Lager in honor of St. Patrick's Day.  Look for it in stores now.
"Dundee Irish Red is a smooth drinking lager with a lot of character. It has full-bodied taste, but is easy to drink at 5.0 percent alcohol by volume (ABV) and 30 on the International Bittering Units (IBU) scale," said Jim McDermott, lead Dundee Brewer. He also joked, "It's specifically brewed to be the perfect accompaniment for corned beef and cabbage."
Style: Amber Lager
Availability: 12oz bottles, Draft.
5% ABV
Also, the latest Dundee Seasonal Variety Pack has shipped.  The mix pack features Pilsner, Stout, IPA,  & Pale Bock Lager.