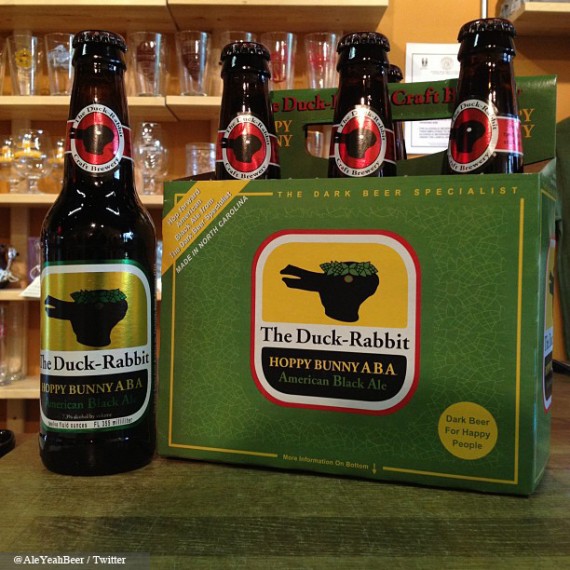 It's been a while since we've seen something new from Duck Rabbit Brewery. The dark beer specialists from North Carolina officially bring you Hoppy Bunny ABA (American Black Ale).  This bunny is a black IPA, that isn't stingy on the hops.  Hoppy Bunny replaces Porter for part of the year in Duck Rabbit's lineup.
Updated:  You might see a "Motueka" designation Hoppy Bunny.  The beer is the same.  Despite the confusion, that designates the early batches.
Style: Black IPA
Availability: 12 oz bottles, Draft.

7.3% ABV 
Thanks to @AtlantaBeerGeek for this.  Especially because is a duck, hopping. Take a second and mull that one.