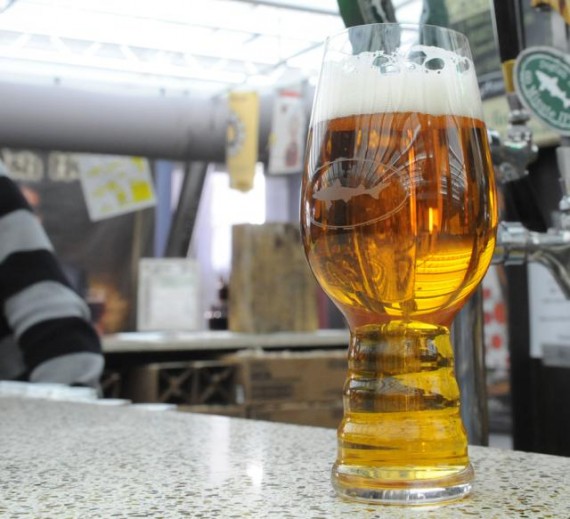 Dogfish Head and Sierra Nevada are really starting to become BFFs. Moving past just collaborating on beer, they've come together to design the new standard for IPA drinking. This new glassware has been designed to completely enhance the way one drinks an IPA with specially designed features exclusively for this style of beer.
These features include thin, round walls to maintain temperature, a slender, bowed shape to amplify hop aroma, wave-like ridges to aerate, a wide mouth to comfortably nose the beer, and a laser-etched logo on the bottom to sustain carbonation in the head.
"I've been a longtime believer in the importance of using quality glasswareto enhance the enjoyment of quality craft beer," says Dogfish Head Founder and President Sam Calagione. "The process of collaborating on the design of this hop-centric glass takes this concept to the next level."
Glasses are available for $9 at Dogfish's webstore, their brewery, and the Delaware brewpub.