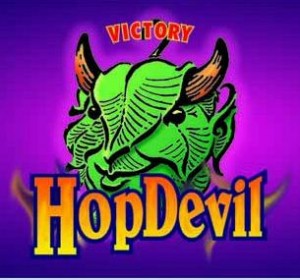 Now tapping at Taco Mac Prado's "The Fred" is Victory Hop Devil.   Hop Devil is an American IPA brewed year round by Victory.
Hop Devil is brewed with whole flower American hops.  (Whole hops are the whole flower dried and uncompressed.  They also typically provide more hop aroma than hops in pelete form.  They also bitter beer less than other forms.)  Imported German 2 Row Malt is also used in Hop Devil.
As always, casks are unfiltered and unpasteurized.
6.7% ABV.
NOTE:  You must be a member with at least 13 beers (probably more now, not 100% sure) on your list in order to gain entry to "The Fred."