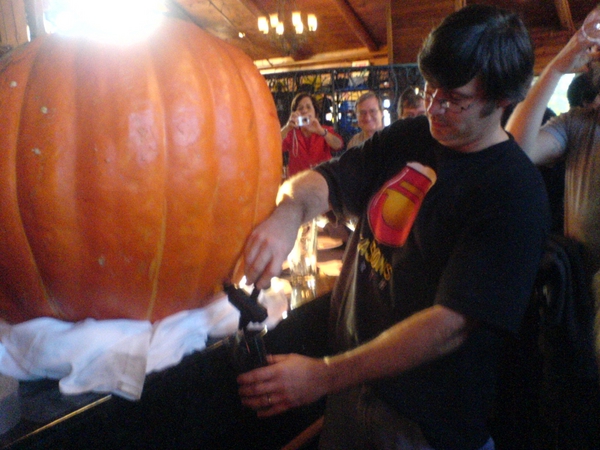 I love Halloween &  pumpkin beers.  This cask screams both.  I'm sitting here talking with Crawford Moran @5SeasonsWest about today's beer.  "The Great Pumpkin" makes it's debut tonight, with a twist- a great pumpkin.
This is where it gets freaking cool.  This big pumpkin is gutted  and filled with cask conditioned pumpkin ale.  The pumpkin itself will be tapped, and beer poured from the pumpkin.  Always pushing the limits!  I love it.
The Great Pumpkin taps tonight @ 7:55 pm!
5 Seasons West
1000 Marietta St
Atlanta, GA 30318-0683