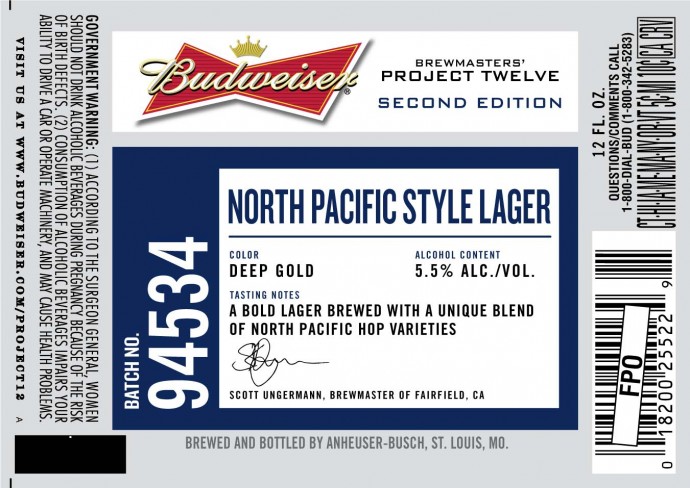 Budweiser's Project Twelve Series is going to be rebooted, with new experimental offerings from brewmasters across the country.. The series allows brewmasters at Budweiser's numerous nationwide locations to experiment. North Pacific Sytle Lager is the brainchild of Scott Ungermann of the Fairfield, California plant. Subtitled Batch No. 94534 for the plants area code, the lager uses nearby grown north pacific hops. Look for an announcement about the new 12 pack coming soon.
A bold lager brewed with a unique blend of north pacific hops varieties.
Style: Lager
Availability: 12oz bottles
Arrival: TBA
?? ABV
Fairfield, California.