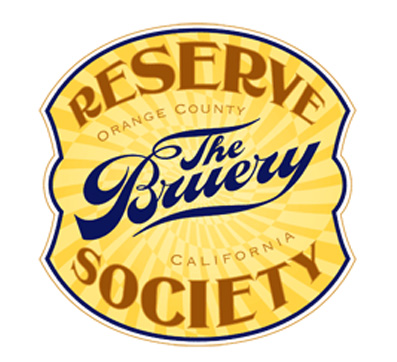 The Bruery officially announced today what the changes to their Reserve Society would be.  Starting at 10am on November 14th, the Reserve Society will open up for new membership and will continue selling memberships until December 31st unless they sell out before then.  The supply is limited, so make sure you purchase early. 
Check out the benefits of being a member of the Reserve Society for $295 starting 1/1/12 and ending 12/31/12.
-1 bottle 4 Calling Birds
-1 bottle Melange #3
-1 bottle Vitis Series: Oui Oui
-1 bottle Chocolate Rain (upon release)
-1 bottle Mystery Beer (upon release)
-2 bottles 2012 Black Tuesday (upon release)
-2 bottles Bourbon Barrel Aged 4 Calling Birds (upon release)
-2 high quality pieces of exclusive Reserve Society Merchandise
-Access to purchase special bottle release allocations with 15% discount
-15% off all Tasting Room purchases
-15% off of draft beer flights and Bruery beer at The Bruery Provisions (Cannot be combined with other offers or discounts)
-First right of refusal for 2013 membership
-Access to special growler fills
-Access to Reserve Society-only events (additional charges may apply)
-Access for two to the Reserve Society Initiation Celebration, additional charges apply ( mid-February)
We anticipate the following beers to be released to the Reserve Society in 2012:
-Filmishmish
-Sour In The Rye
-Kriek
-Chocolate Rain
-100% Barrel Aged Fleur
-White Oak
-Oude Tart
-Oude Gueuzie
-Black Tuesday
-Melange #3
-Smoking Wood
-Barrel Aged 4 Calling Birds
-Approximately 8 Provisions Series releases including some very exciting collaborations with local breweries
The Bruery is not able to ship these beers to Reserve Society Members, but will hold your beers until March 1, 2013 for pick up.