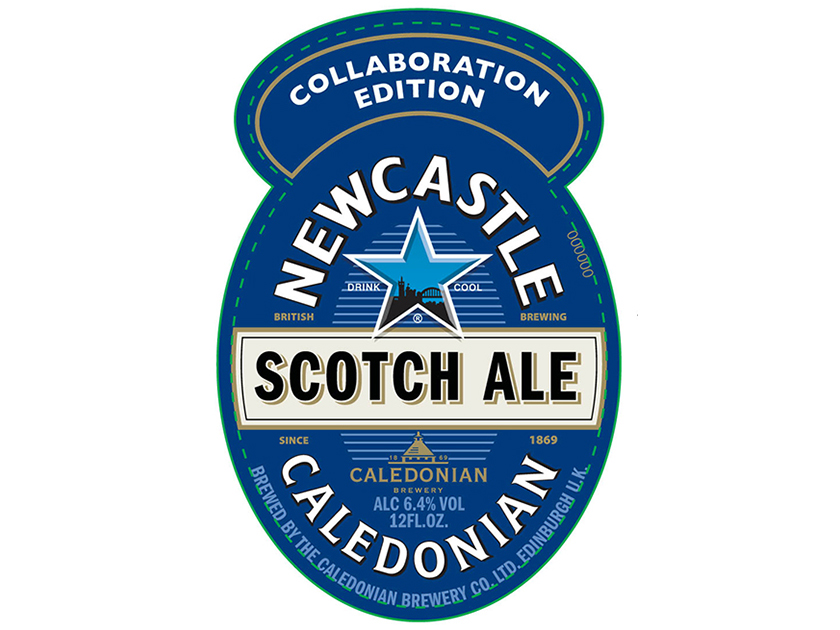 Newcastle's special release series continues in 2014 with the addition of Newcastle Caledonian Scotch Ale.  The scotch ale style got its start in Edinburgh, Scotland in the 18th century. "Scotch Ale" was a terminology for strong ales that were exported out of the city. Strong Scotch ales are sometimes called "wee heavy."
Scotch Ale is a classic brew that originated in Edinburgh, Scotland in the 18th century. Rich, full-flavoured and fulfilling, our Scotch Ale is a blend of malts with toffee notes and a mellow hop.The beauty of this style is its fulsome malt character that is simply mouth-watering.
Caledonian Brewery opened in Edinburgh, Scotland in 1869. It is the only surviving brewery built in the 19th century. Heineken purchased the Caledonian Brewery in 2004. It is fitting, the oldest Scottish brewery would brew this historical offering.
Style: Scotch Ale
Availability: 12oz Bottles, Draft.
Arrival: TBA
6.4% ABV