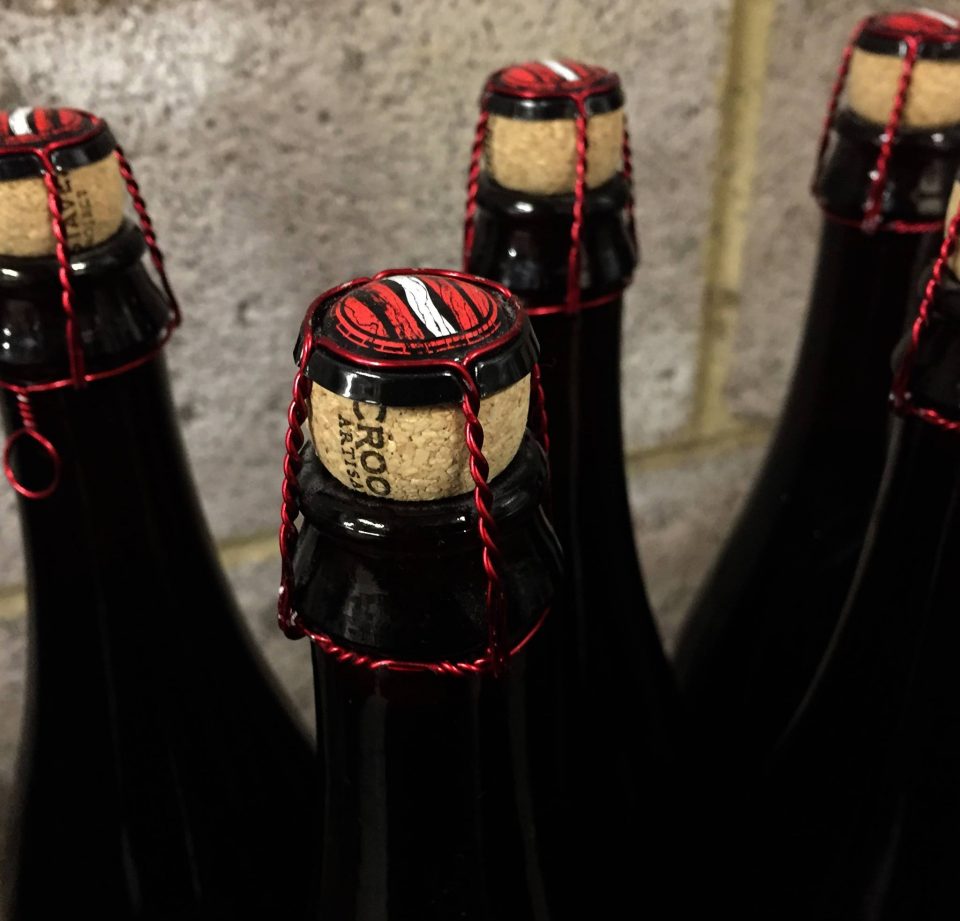 Denver, Colorado's Crooked Stave Artisan Beer Project spent $3 million in brewery buildout and improvements in 2016. You'll be seeing the results of those improvements this year.
Improvements.
The fully customized brewery includes a new brewhouse with a coolship for spontaneously fermented beer, increased foeder fermentation by 100%, a commitment to 100% fruit in their lineup and new packaging ability.
In 2017, expect to see 750 milliliter corked & caged bottles hitting the market, as well as 1.5 liter 'magnums' of select barrel-aged beers.
2017 is the year where we get to show off all the hard work we have put in over the last 6 years to get to this point. We see this year as a turning point, we put processes in place capable of making beers in a creative and quality way that I've never seen any other brewery install." – Chad Yakobson, Crooked Stave Owner and Brewmaster
In the coming year, Crooked Stave plans to release all of their Barrel Cellar Blends, which include L'Brett d'Or, Flor d'Lees, Origins and Nightmare on Brett in 750ml, 100% bottled conditioned, cork and caged bottles.
NEW. 
Crooked Stave will debut the Reserve Cellar Releases, which will include a new 750ml bottle each month. The sours will include 100% whole fruit sours such as L'Brett d'Raspberry, Persica, Surette Reserva with Palisade Peaches, Mama Bears Sour Cherry Pie and Nightmare on Brett Raspberry.
Taproom only releases. Expect Crooked Stave to release single barrel and limited blends of new beers.
Image: Crooked Stave