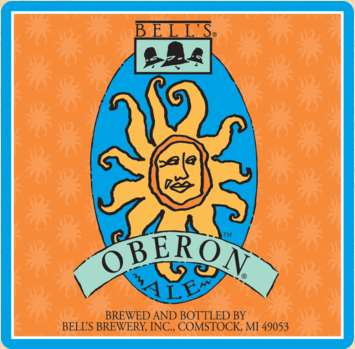 Today is Bell's Brewing's official release day for Oberon – a much anticipated spring/summer seasonal.  6 pks & draft are arriving now everywhere Bell's is sold.  Mini kegs will arrive by Memorial Day, 2011.
About Oberon:
Bell's Oberon is a wheat ale fermented with Bell's signature house ale yeast, mixing a spicy hop character with mildly fruity aromas. The addition of wheat malt lends a smooth mouthfeel, making it a classic summer beer.
Style: American Pale Wheat Ale
Taste Expectations: Citrus, wheat. Malts are bready.  Lemon.
Availability: March 28- Summer. Seasonal
5.8% ABV