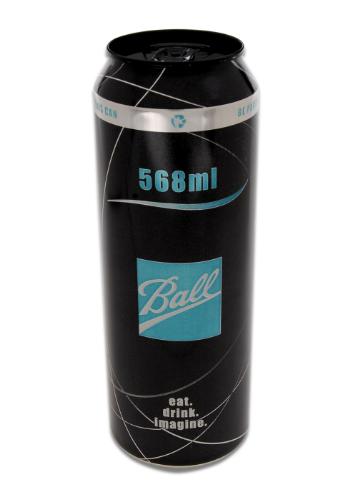 Ball Corporation, the largest maker of cans world, is also the first to make a 568mL can (19.2 oz.) It is being introduced to North America.  This "imperial pint" can is popular in Europe.
The 568 is unique. It's the height of a 24oz can, while being the diameter of a 16oz can.   Good for distinguishing the product on the shelves.   For earth minded folks, it has the highest amount of recycled content than any other cans in Ball's lineup.  It is also 100% recyclable.
With craft beer rapidly canning their beer more and more, you might see a brewery pick up this new can style soon.