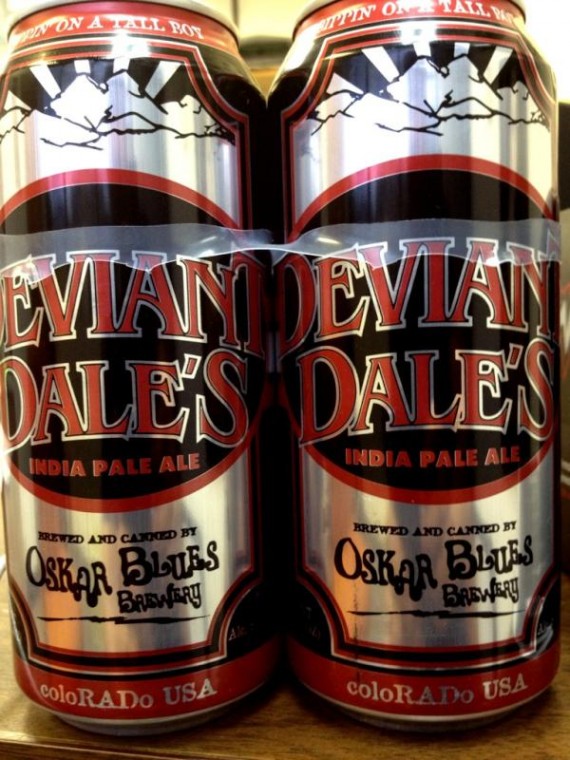 Oskar Blues Brewing's newest hoppy concoction Deviant Dale's is now hitting shelves in the city (and selling fast!)  4 packs are selling out in less than an hour.  If you love hops (and I know a crap ton of you do) don't miss these sexy tall boys.
Deviant is the brewery's signature pale ale, made bigger.  Made hoppier.
It's a double edition fo the perennial favorite — Dales's Pale Ale.  The brewery describes it as "a sensory assault for Hop Lovers."   There are 4 hop editions during the hop process, and final massive dry hop of Columbus hops. Hops, hops and more hops.  Not just for tap handles anymore.  We're talking tallboys baby!
Style: Imperial IPA
Taste Expectations: Big on hops – lots of grapefruit.  Chewy,  & fresh.  Piney, slightly floral. Touch of caramel malt.
Availability: 16oz tallboy cans, Draft.
8% ABV 
pic via @GreensBeer