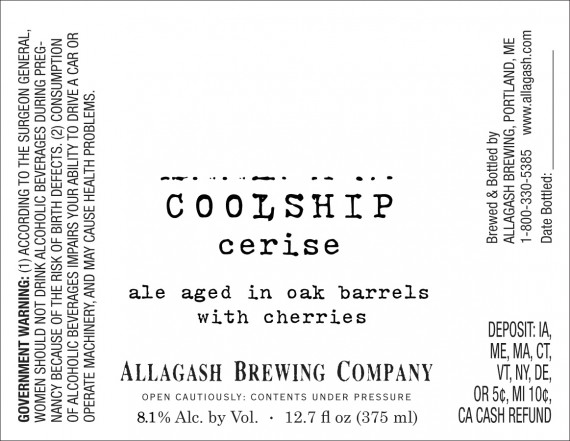 Allagash Brewing is bringing to market beers from their  "koelship" this year.  The brewery christened their "coolship" in 2008.  The coolship is basically a vessel to allow wort to cool, and expose it to wild yeast for making lambics.  Simply enough right?
Making a lambic isn't as easy as you'd think.  Working with wild yeasts and long fermentations isn't easy.  If the process is the same as the their 2008 brew day, here is what to expect from these beers – when and if you can get your hands on them.  The lambic is composed of raw wheat malt, and Belgian pilsner malt.  The plan is for a very long fermentation.  The wort is 4x-5x thicker than Allagash's uses brews.  In 2008, the brewery was working with both Hop Union for aged/special perservative hops and Cantillion Brewery in Belgium on this project.  Cantillion creates some of the worlds best lambics.   Geek notes on the mash – initial temperature is a cool 118 degrees. Total water= 450 gallons.
After transferring to boil – a long 4 HOUR boil, the beer is pumped into a special house that holds the coelship (pictured below.)  There the beer cools over night, exposing the wort to wild yeast that will fall into it, spontaneously fermenting the beer.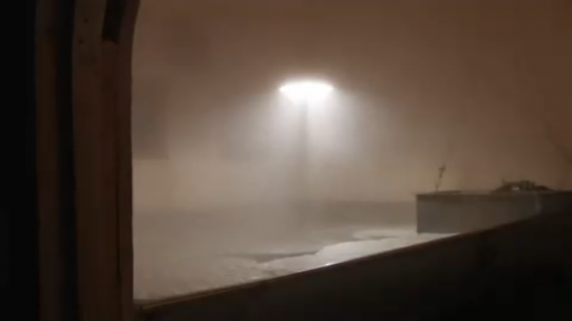 Allagash has been aging some lambics in house for over 2 years.  They mentioned a little while back that they will be release these spontaneous beers at random.  There are 2 fruit lambics headed out into the wild (nice play on words right?) Coolship Cerise (Cherries) and Coolship Red (Raspberries.) Both are aged in oak.
Availability: 375ml bottles, corked & caged.  Draft.  Distribution TBA.
8.1% ABV