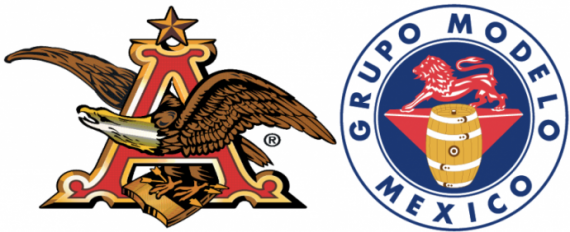 Yesterday marked the completion of AB InBev's proposed acquisition of Grupo Modelo (the company that produces Corona for the lay person).  For those of you who've been under a rock (or a craft beer induced coma), AB InBev originally proposed buying out the remaining 50% stake in Grupo Modelothat it did not own back in February 2012.
But on January 31stof this year, the DOJ filed a lawsuit against the acquisitionstating that it would give the Bud Light producing company an unfair competitive advantage within the United States.
Currently, AB InBev and Grupo Modelo control roughly 50% of the US beer market.  Such a large stake can be representative of a "beer monopoly", hence allowing AB InBev to control prices throughout the country.  Of course this would not affect the majority of us who actually enjoy beer since spending $14 on a case of Bud Light is tantamount to setting our money on fire.
What does that mean for us?  Basically nothing.  If you're a shareholder, you're getting $9.15 per share and the company is getting $20.1 billion in cold hard cheddar.  The deal also requires AB InBev to sell a brewery in Piedras Negras, Mexico to make Corona and other Modelo brands for the US market.  It also requires Constellation brands (the parent company of GrupoModelo) to expand the brewery in order to increase capacity to at least 20 million hectoliters of beer by year end 2016.  For those of you who don't know what a hectoliter is, I'll explain.  It's a shit-ton.
What are your thoughts about the acquisition?  Is this good for the US beer market?  Do you even care?
Congratulations to  Matt Crouse on his first article for Beer Street Journal. Matt will check in on the business side of beer from time to time.