Brewdog is offering a sneak peek at a few brews coming your way in 2012.  Kicking things off:
Libertine Porter -February. 
A dry hopped aggressive porter. A rock n' roll take on a classic beer style. Decloaked and radically reinvisaged, BrewDog's Libertine Porter is a 5.9% union of one ancient recipe and an
avalanche of cross continental hop varieties. All resulting in an irreverent, devil may care rollercoaster of a porter. Oh and did we mention it was hoppy?
Anarchist Alchemist – March 2012 
Anarchist / Alchemist – Fuck the system.
Forget what you know. What has been. Bow to no one. History is bereft. Reorder. Disorder. Embrace the unknown. The groundbreaking. The challenging. The ichorous revolution is upon us.  Try until your fingers bleed and your mind is numb.Try harder. Try this. Try that. Try the other. Try what hasn't been tried. Then try again. Keep trying. Forge the new. The molten elixir awakens. A 16.5% IPA Evolution. Taking our favourite beer style to the next level, Anarchist Alchemist is a triple dry hopped triple IPA. Did not think triple IPAs existed? Neither did we. So we brewed one.
IPA is Dead 2012 – March
A 4 pack of 4 hop varieties.  Each a single hop bomb of flavor.  Each IPA contains the same malt backbone and is brewed to be 75 IBU and is enthusiastically kettle hopped and massively dry hopped.  To appreciate the true character, flavour, power and aroma of our favourite hops you need them in their purest, undiluted form. Can you say you've ever experienced 100% pure hop awesomeness? IPA is Dead is brewed and bottled to do just that.
The offerings – HBC – American prototype hop, Galaxy –  Australian Hop, Challenger -British hop and Moteuka – New Zealand hops.
Last but not least!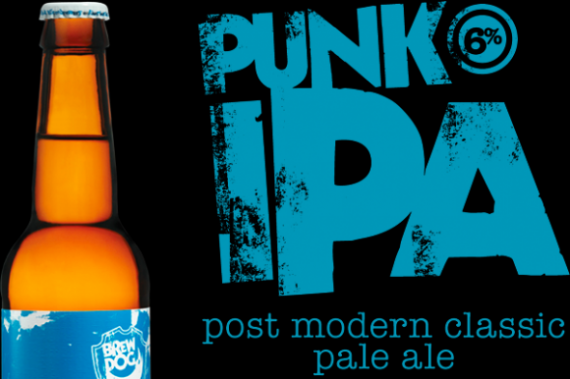 Punk IPA will arrive in 2012 in 22oz bombers too!