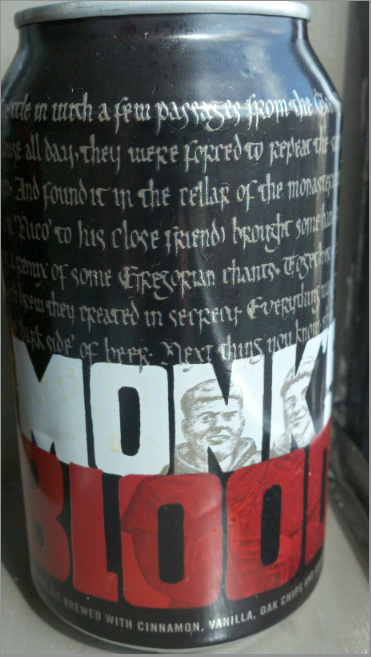 21st Amendment's Monk's Blood has just made it's seasonal appearance. It will be the last time for a while.  After this year it's gone for  while.
Shaun (Brewmaster and co-founder Shaun O'Sullivan) said, "We have so many things happening in the brewery right now, it's time to let Monk's Blood take a break so we can play a little more with some other really special brews."
Monk's Blood is a Belgian Style Dark Ale brewed with eight malts, Belgian candi sugar, cinnamon, vanilla bean, dried local black mission figs and aged on oak.  It's a member of 21st Amendment's Insurrection Series, a once-in-a-while, four-pack release.
Look for Monk's Blood in all of 21st Amendment's territories: CA, OR, WA, AK, ID, MN, OH, MA, NY, NJ, DC, DE, MD, PA, VA, GA and NC.  [PressRelease]