Topic Archives:
Belgian Strong Dark Ales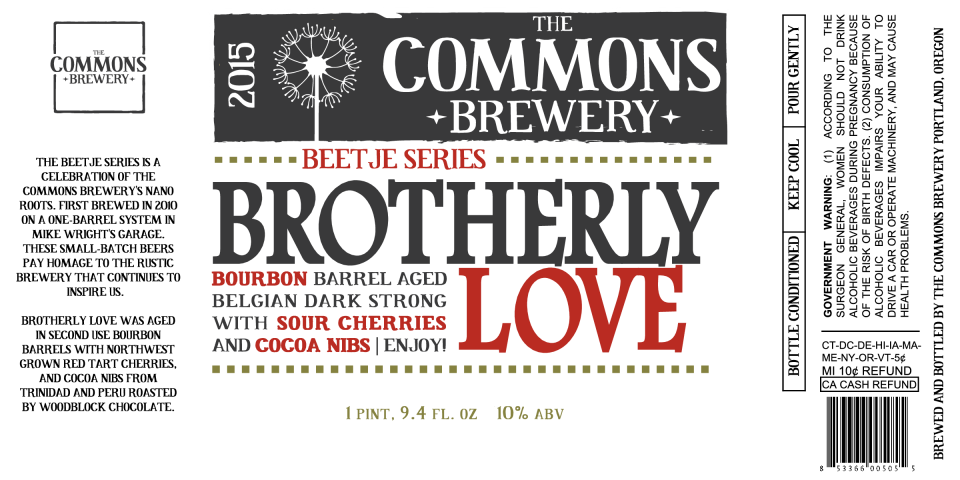 The Commons Brewery (Portland, OR) has just re-released Brotherly Love, their first bottle conditioned beer, again. Brotherly Love is Belgian strong ale, barrel aged, with cherries and cocoa nibs.
A variation of our Little Brother Belgian dark strong ale, Brotherly Love is matured in Heaven Hill bourbon barrels with red tart cherries and roasted Peruvian cocoa nibs. Take your time with this rich, decadent beer — and share it with friends.
Brotherly Love is a part of the brewery's Beetje Series is a celebration of The Commons Brewery's nano roots. First brewed in 2010 on a one-barrel system housed in a garage, these small-batch beers pay homage to the rustic brewery started it all.
The Commons Brewery Brotherly Love is available in 750ml bottles.
Style: Belgian Strong Dark (Barrel Aged, w/ Cherries, Cocoa Nibs)
Availability: 750 ml bottles. Limited
Return: 2/14/15
10% ABV