Arches Brewing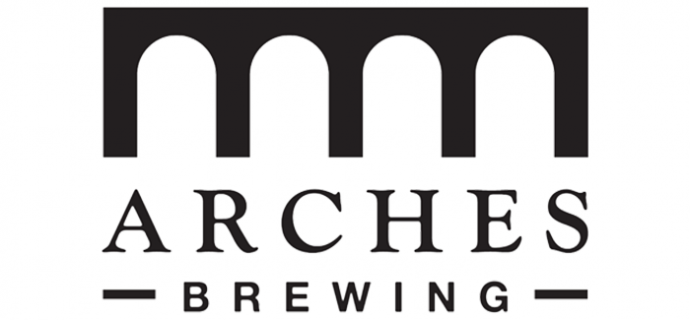 Hapeville, Georgia
Arches Brewing Winter's Night will be available for the first time in cans this weekend.
This dark German-style lager dates back centuries. From Arches: A traditional lager that is best characterized by its striking dark color and a strong malt flavor. It is complemented by an elusive, light mouthfeel which offers a clean, crisp finish.
12-ounce cans of Arches Brewing Winter's Night will be available when the brewery opens on February 8th.
Style: Dunkel
Availability: 12oz Cans, Draft.
Debut (Cans): 2/8/19
5.5% ABV
Arches Brewing Triboulet, an India pale lager debuts on Friday. 
Just seconds south of Atlanta, near the world's busiest airport, lies Georgia's only lager brewery. Their approach has turned some of their biggest skeptics into fans. Coming up this weekend is their latest creation, a lager/India pale ale hybrid known as Triboulet.
Arches Brewing Triboulet is the brewery's first hop-forward lager, a blend of lager yeast and modern (IPA) hopping techniques. Per the brewery, the end result is "a balanced hoppy lager with juicy bitterness and a crisp finish. Flaked high-protein grains add a slight haze and smooth mouthfeel."
Arches Brewing Triboulet will available in 12-ounce cans and draft at the brewery on Friday, October 12th.
Style: India Pale Lager
Availability: 12oz Cans, Draft. Brewery-Only.
Debut: 10/12/18
5.8% ABV, 60 IBUs
Arches Brewing Mexican Empire will debut this week in cans for the first time.
The Mexican lager, known formally as the Vienna lager, saw a big surge in craft brewing last summer. Arches Brewing Mexican Empire was a draft only seasonal for the brewery in the past, but the brewery has found that demand has completely out-paced production.
Mexican Empire is the fourth can release by the Hapeville, Georgia based brewery.
"This has been one of those beers that snuck up on us. As a team, it's been one of our favorites and we always felt like it would be a really drinkable Spring seasonal. As more people tasted it, we kept getting asked to brew it more often and package it." – Arches co-founder Ryan Fogelgren
Mexican Empire joins Unseasonable Lager, Southern Bel', and Queen's Weisse in the brewery's 12-ounce can offerings, debuting on June 28th.
Style: Vienna Lager
Availability: 12oz Cans, Draft. Year-Round
Debut (Cans): 6/28/18
5.2% ABV