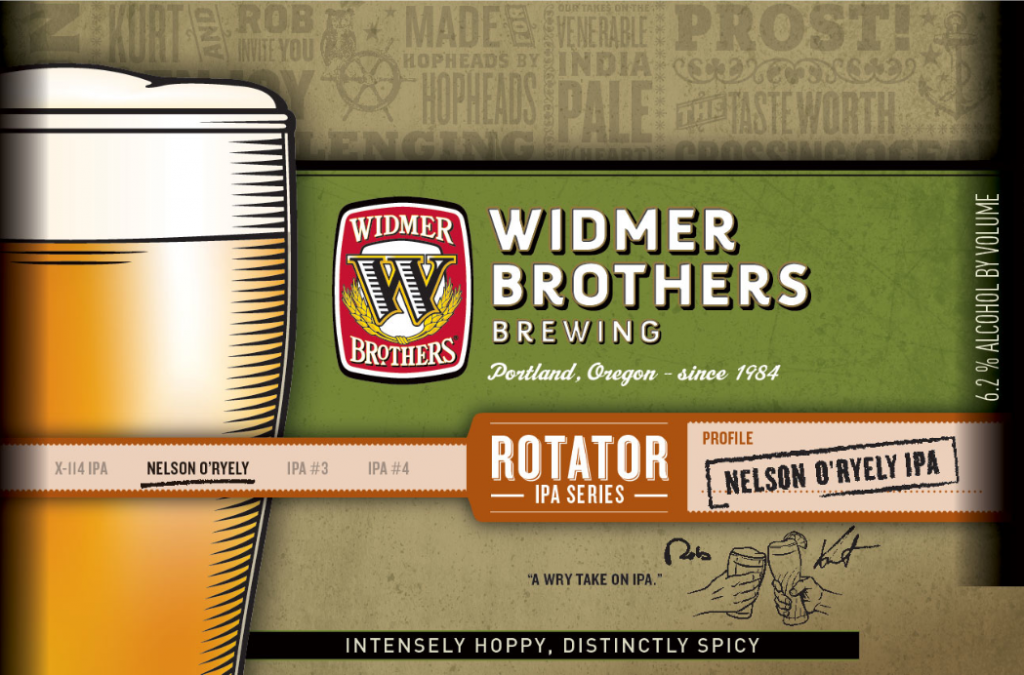 Widmer Brothers Brewing (Portland, OR) is launching an experimental series of IPAs called the "Rotator" series.  The brewery plans on 4 releases in 2011.   First is X-114 IPA, named for the number strain of citra hops.   X is due out in a matter of weeks.
The second edition of the Rotator series is a rye bases IPA called Nelson O'Ryely.  Subtitled "A Wry Take On IPA."
The beers in the series are available in 12oz/6pks & draft.
Arrival: Summer, 2011