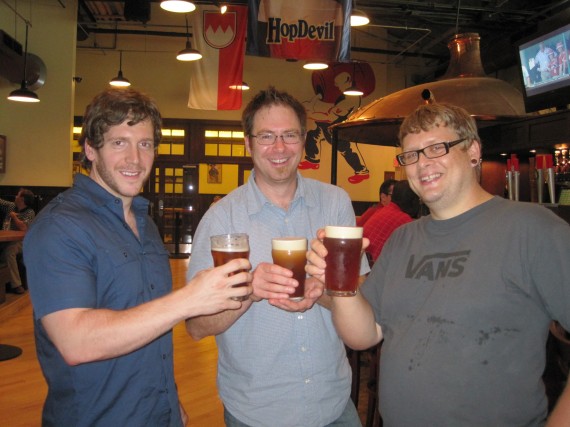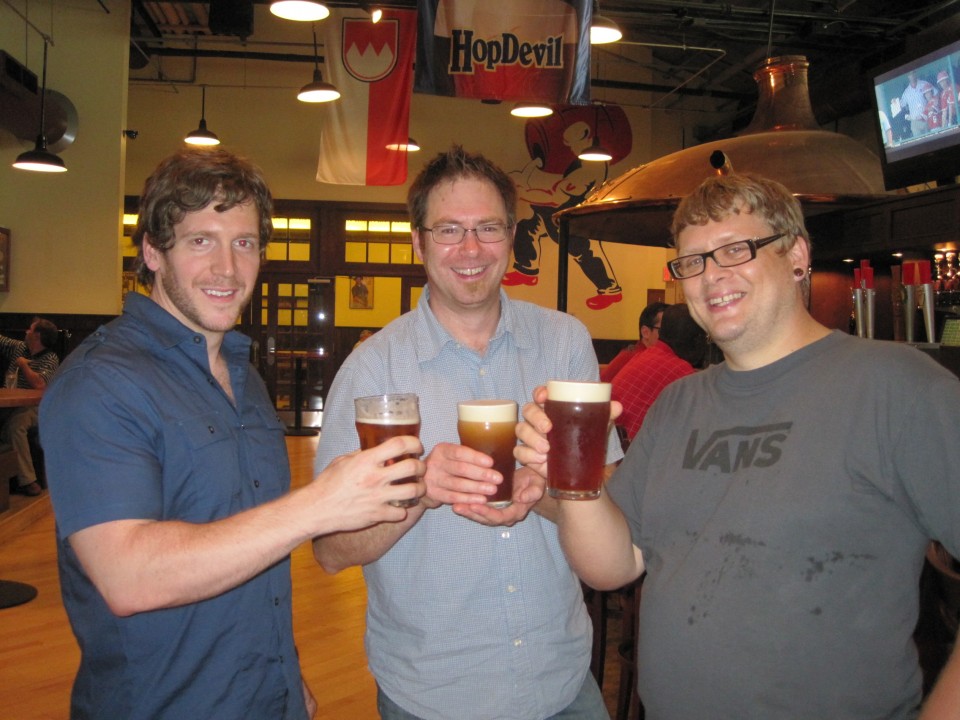 Victory Brewing's Village – an American Brown Ale with coffee, is returning for a second tap engagement.  The beer was invented over a beer in the Downingtown, PA taproom.
Village combines a brown ale, with the coffee from One Village Coffee in Soudertown, Pennsylvania.  From Victory:
A few weeks ago, when a brown ale we brewed especially to combine with the One Village Coffee was ready, Woody Decasere and Rob Altieri brought 66 pounds of ground Smart Blend coffee here to Victory. Then, along with Bill and Senior Brewer Adam Bartles, they scooped the ground coffee into bags that acted like giant filters and steeped the coffee in one of our tanks. The smell of freshly brewed coffee drifted down hallways and through the fermentation cellar, mingling with wisps of the aroma of roasted malt and fermenting beer. The scent alone made it clear that combining these two popular beverages was an excellent idea.
Style: Brown Ale (w/ coffee)
Availability:  Draft only.  Victory tap room, and accounts in PA
5.1% ABV