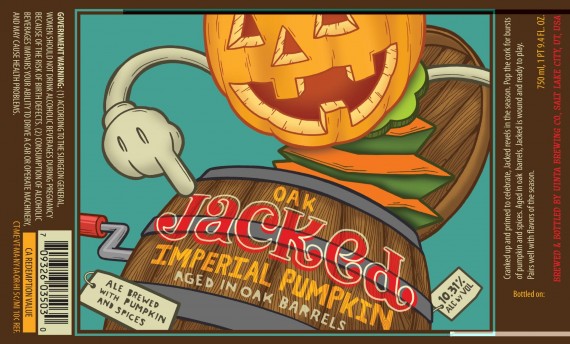 Uinta Brewing is stepping things up in 2011.  New logo,  & new beers. Recently Uinta released "Dubhe" a black IPA with hemp seeds.  Headed your way in the fall (estimated) is this little jacked up pumpkin number.
Cracked up and primed to celebrate, Jacked revels in the season. Pop the cork for bursts
of pumpkin and spices. Aged in oak barrels, Jacked is wound and ready to play.
Pairs well with flavors of the season.
Style: Pumpkin Ale
ABV: 10.31%
Availability: 750ml
Arrival: Fall