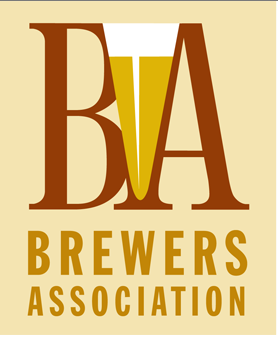 The Brewers Association announced that the U.S. Senate has created a Small Brewers Caucus.  It's a bi-partisan effort by Senators Max Baucus & Mike Crapo.  The caucus will act as an advocate for the 1,700+ breweries in the U.S., and help raise awareness of the booming buisness.
Press Release
BOULDER, CO — The Brewers Association (BA) shared the news today that the Senate Small Brewers Caucus has been established. The formation of the Caucus was led by Senators Max Baucus (D-Mont.) and Mike Crapo (R-Idaho), who support the role of America's small and independent brewers as an engine of economic growth in the country.
In a Dear Colleague letter, Senators Baucus and Crapo noted, "In recent years, the more than 1,700 craft brewers all across America have met growing consumer demand for their products by brewing flavorful and innovative beers which they encourage Americans to enjoy in a responsible manner. These small and independent brewers…generate more than $3 billion in wages and benefits, and pay more than $2.3 billion in business, personal and consumption taxes."
Mirroring the House Small Brewers Caucus, formed in 2007, the Senate Small Brewers Caucus provides a forum for members of the Senate and their staffs to discuss the issues important to small brewers while exploring what lawmakers can do to strengthen the growth and role of these small businesses in local economies across the country.
The caucus will also provide opportunities for Senators and staff to learn about the science and art of brewing beer, and the unique cultural and economic contributions made by small brewers to their communities.
Currently, the 1,700+ small American breweries account for about five percent of all the beer enjoyed in the United States and 50 percent of brewery jobs–-totaling some 100,000 good-paying part- and full-time positions across the country.
"Montana's small brewers don't just make great beer out of the best Montana grains–-they also support good-paying Montana jobs," said Senator Baucus. "I'm so proud to create the bipartisan Senate Small Brewers Caucus–-because as the state with the second highest number of craft brewers per capita in the country, Montana small brewers need a voice in Congress who'll keep looking out for them." Montana boasts a strong brewing community, which generates and pays taxes on approximately $20 million of revenue, according to the Montana Brewers Association.
"As a major producer of barley, wheat and hops, Idaho has a growing role in the craft brewing business," Senator Crapo said. "While advocating for the excise tax relief bill, I've had the opportunity to meet with many of Idaho's small craft brewers and heard firsthand from local entrepreneurs about the opportunities for economic growth and job creation that the industry can provide. This caucus will provide Senators with a better understanding of all aspects of small brewing and the positive impact it has on their communities." Senator Crapo, along with Senator John Kerry (D-Mass.), introduced this session's Senate bill S. 534, which would recalibrate excise taxes on America's small brewers. Joining Senators Kerry and Crapo were 17 of their Senate colleagues who signed on as original co-sponsors.
"Small craft brewers are growing, creating jobs and contributing in small and big ways to the recovery of the American economy," said Charlie Papazian, president, Brewers Association. "The bipartisan establishment of the Senate Small Brewers Caucus reflects the collaborative, grassroots community spirit in which the nation's small brewers contribute to their local communities."