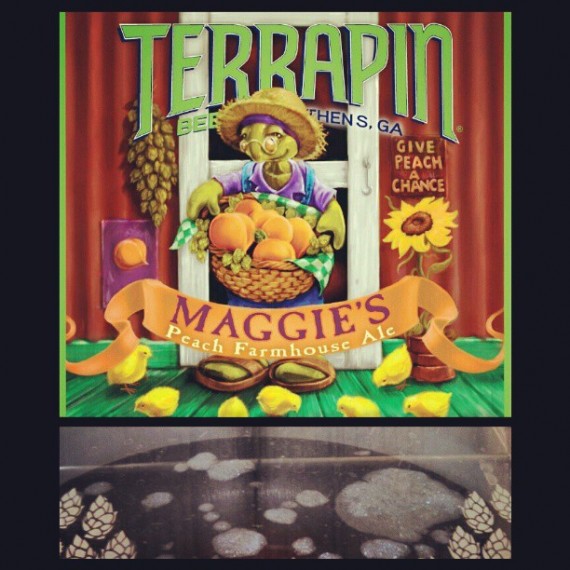 Terrapin Beer Co (Athens, GA) is bringing Maggie back. A bit of history returns. Nearly 4 years ago, the brewery released Maggie's Farmhouse as Side Project #7. Fast forwarding to this week, they the brewery has been busy with a new batch with a twist – peaches.
It's not a side project this time around either, but a part of the seasonal sessions (with Moo-Hoo, Hop Karma, & Pumpkinfest.) Look for it in 4 packs this summer.
You'll recall another time Terrapin brewed with peaches – in the Terrapin/Left Hand collaboration Peaotch.
New brewhouse in action…