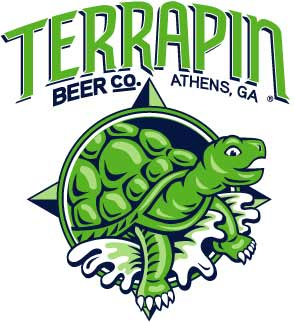 Terrapin Beer Co's "Spike" Buckowski heads to New Zealand next month.  He will brew with Boundary Road Brewery.  He was selected out of a pool of 80 brewers for this opportunity.   From Terrapin:
Next month Brian "Spike" Buckowski, Terrapin Beer Co. co-founder and brewmaster, will head down under to New Zealand to create three beers for New Zealand's craft beer fans. Spike was selected from a pool of 80 brewers to the position of 'The Resident' by Boundary Road Brewery to represent the American Craft beer community in New Zealand.
The Boundary Road Brewery was established in 1987 and is located in the foothills of the Hunua ranges of Auckland on the North Island of New Zealand. Boundary Road scoured the globe in search of a skilled brewer to travel there on a month-long sabbatical to create an all new craft beer range. Spike's wealth of craft beer experience, outsider knowledge and credentials were cited as reasons for his selection to the post.
Spike says he can't wait to arrive in New Zealand and get dive right into the craft beer scene. "Craft beer is massive in the US – we brew any style of craft beer imaginable and have more breweries than any other country in the world. Craft beer is my passion, and I'm excited to bring some American flair to the Kiwi brewing scene, as well as experimenting with New Zealand hops which are world-renowned.
"I've never travelled down under before and I hear it's a spectacular place, so as well as trying some of the craft beer available, I'm looking forward to travelling around to check out what New Zealand has to offer."
Ben Shaw, Boundary Road Brewery marketing manager says Spike is a brewing genius with experience and qualifications to match, ensuring he'll create a revolutionary range of brews for Kiwis to get stuck in to.
"Kiwi's love good craft beer and this is reflected in the ever increasing market here. Spike's been tasked to provide New Zealanders with 'The Resident' range of brews to take the nation by storm – we can't wait to taste what he creates.
Spike will arrives in New Zealand on May 8, 2012 and fans can keep track of what Spike is up to through the Terrapin web site which has links to his blog and Twitter account.