Topic Archives:
Wicked Weed Angel Series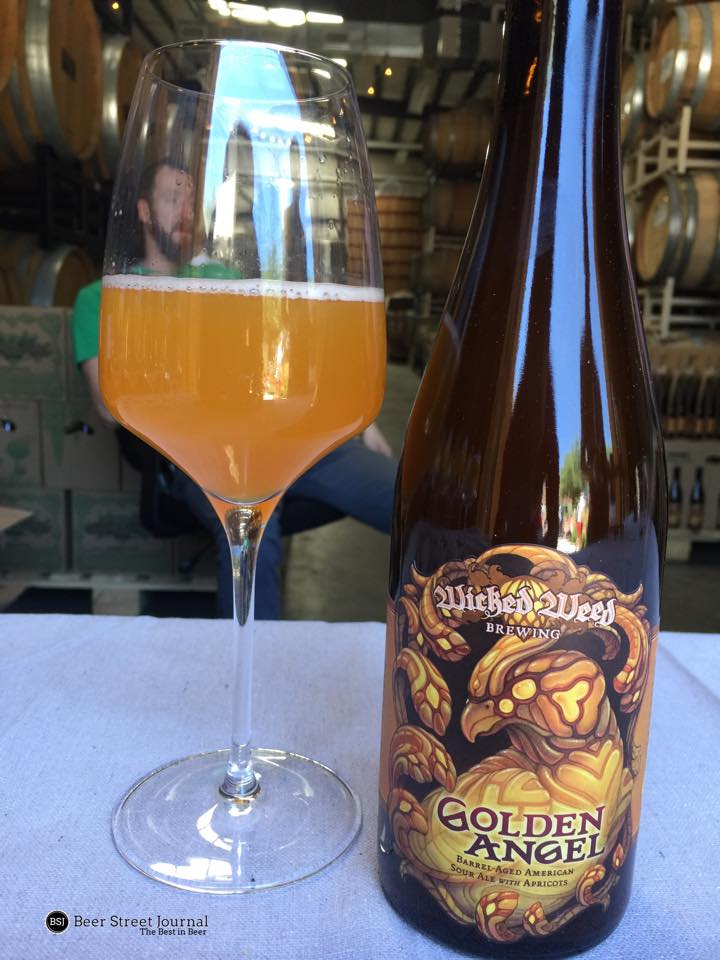 Wicked Weed Golden Angel returns to the "Angels" lineup again today, June 30th.
Wicked Weed Golden Angel is an American sour, aged in red wine barrels with apricots for a total of 10 months. This sour rested on a full metric ton of apricots. If you don't know weight…that's a lot of apricots.
Deep golden with a bright fruit haze and stone fruit tartness, this ale pulls inspiration from traditional Lambic fruits and showcases the depth and range of apricot flavors.
Wicked Weed Golden Angel is available at the Funkatorium in Asheville, North Carolina.
Style: American Wild Ale (w/ Apricots. Wine Barrel Aged.)
Availability: 500ml Bottles, Draft. Limited Release.
Latest Return: 6/30/17
7% ABV
Image: Beer Street Journal