Topic Archives:
Stone Stochasticity Project Series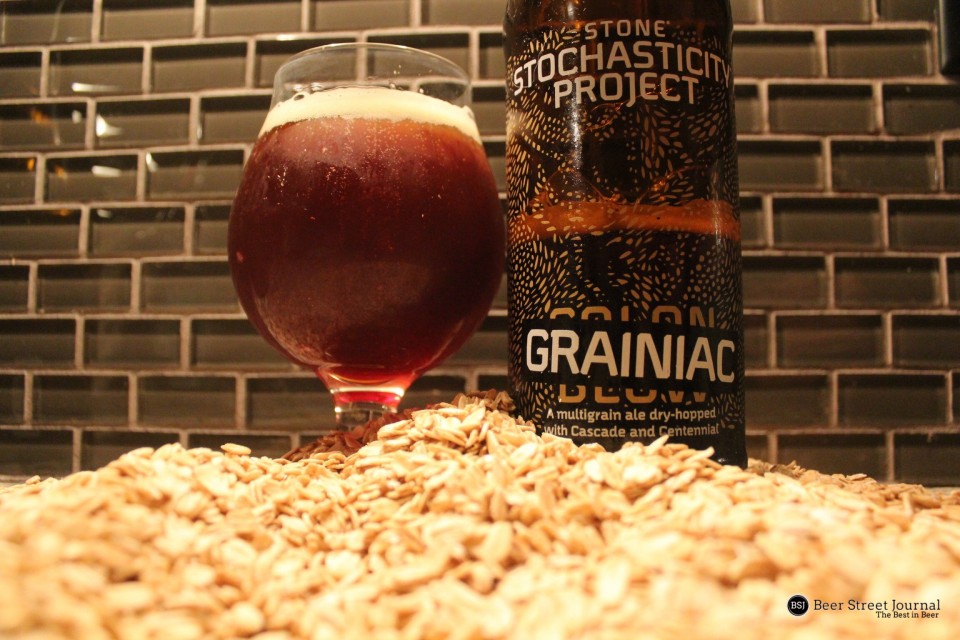 Hopefully by now, you've seen and/or tasting new(ish) Stone Delicious IPA, a gluten-reduced offering. That beer was meant to fill a niche in the brewery's lineup. Until Stone's Mitch Steele learned of Grouse Malting and Roasting Company's buckwheat and millet malts.
Those unique malts set the stage for a grain-forward brew, Stone Stochasticity Grainiac. The base malts are buckwheat and millet malts, plus Stone's front-line hop combo, Cascade and Centennial.
As for the name? Stone Stochasticity Grainiac was really intended to be called "Colon Blow". The name coming from an old Saturday Night Live skit. The U.S. government (as well as Stone's marketing team) rejected the name, as it references "an effect this product could have on the human body". Grainiac it is.
Beer Street Journal Taste impressions: Hoppy for sure. Very much in the neighborhood of Stone's hop-forward offerings. The buckwheat and oats are strong game players, making this an easy drinker.
Stone Stochasticity Grainiac is available in 22 ounce bottles for a limited time.
Style:
Hops: Cascade, Centennial
Malts: Buckwheat, Millet
Availability: 22oz Bottles
Release: Week of November 23, 2015
?? ABV
You might end up needing this…