Topic Archives:
Smuttynose Smuttlabs Series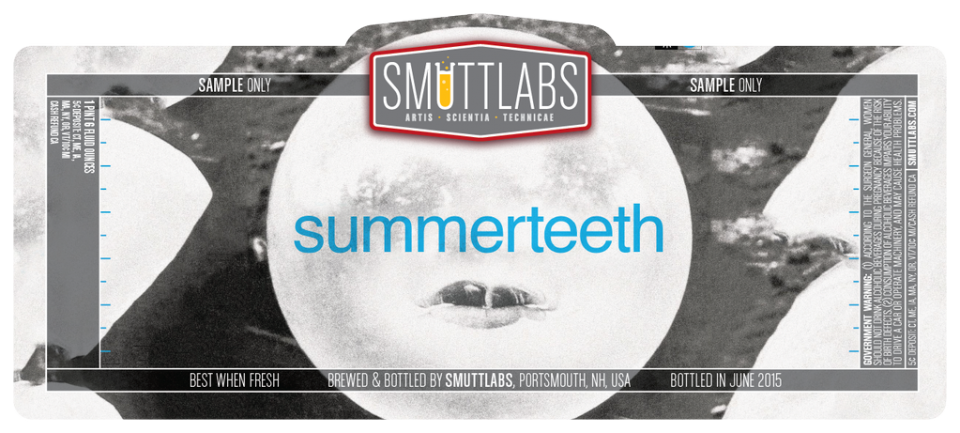 A new pale ale the brewery is working on – Smuttlabs summerteeth will debut at the biennial Sold Sound Festival in North Adams, Massachusetts June 26th -28th, 2015.
This is a single batch brew and virtually all of it is going to the festival. If you aren't going to Solid Sound, you can get a taste at Moe's Tavern in Lee, MA on Thursday, June 25, the night before the fest begins. A few bars in New York City (Valhalla, The Gate, Mugs Alehouse, The Stag's Head, Crescent & Vine and Seawitch)  will be getting kegs. We'll also have a limited amount of kegs for sampling in the brewery and pints in Hayseed.
Smuttlabs summerteeth is brewed with El Dorado and Citra hops.