Topic Archives:
Sierra Nevada Beer Camp Across America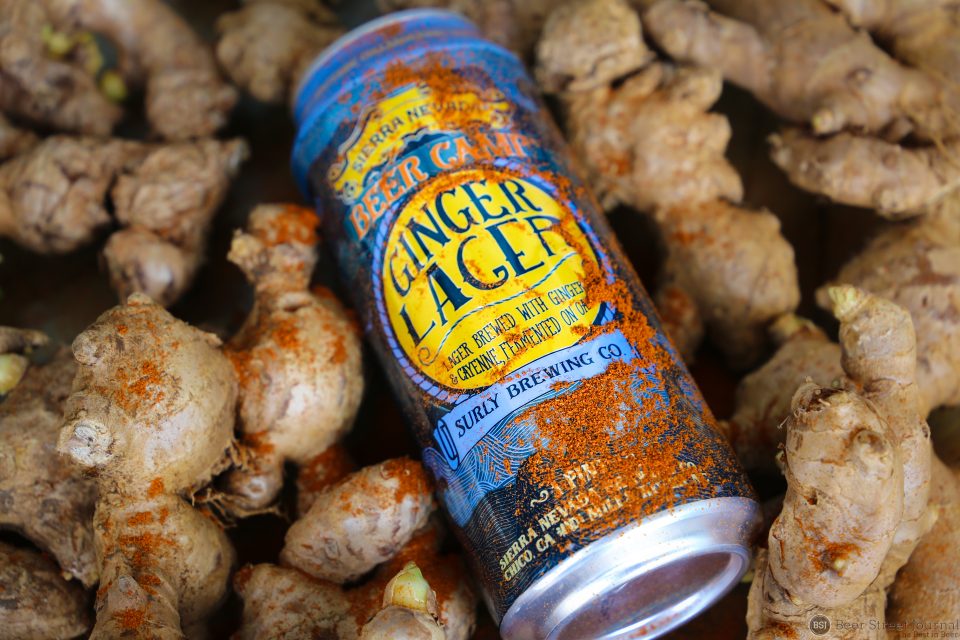 In 2017, Sierra Nevada's Beer Camp is going international. One of America's best breweries is pushing beyond their home borders, collaborating with folks across the world. As far as U.S. based collaborations, Minnesota's Surly Brewing has been chosen to for 2017. Sierra Nevada Beer Camp Ginger Lager is the result.
If you haven't had the pleasure of trying Beer Camp creations in the past, they truly are some very unique beers, brewed by some of the best brewers out there. A collaboration between Sierra Nevada and Surly conjures up images of outdoorsy types and metal enthusiasts in one room, with impossible to predict results.  What they came up with is a lager, which might not thrill everyone. That is, until the team adds spicy ginger, cayenne, and oak. You can forget forgettable lagers.
Absolute Beer Camp Highlight. 
This is far and away one of the best beers in the 2017 Beer Camp box. A crisp lager that leads with ginger, and finishes with a touch of cayenne and oak. If you thought lagers were boring, this one will have you rethinking it. Consider this an official nomination for this beer to go into full production. One lonely can is far from enough of this unique beer.
The abrasive attitude of Minnesota's Surly Brewing Co. brings an aggressive yet refined approach to creating recipes. We came together to create this easy-drinking but complex ginger-infused lager. It's brewed with hot ginger and a pinch of cayenne to spice up the heat and then dry hopped with an inclusion of oak for a touch of woody vanilla to round out the flavor.
Sierra Nevada Beer Camp Ginger Lager will be a 16 ounce can release, a part of the Beer Camp Across the World collection, debuting later this year.
Style: Lager (w/ Ginger, Cayenne. Oak Aged.)
Availability: 16oz Cans, Draft.
Debut: June, 2017
6.2% ABV