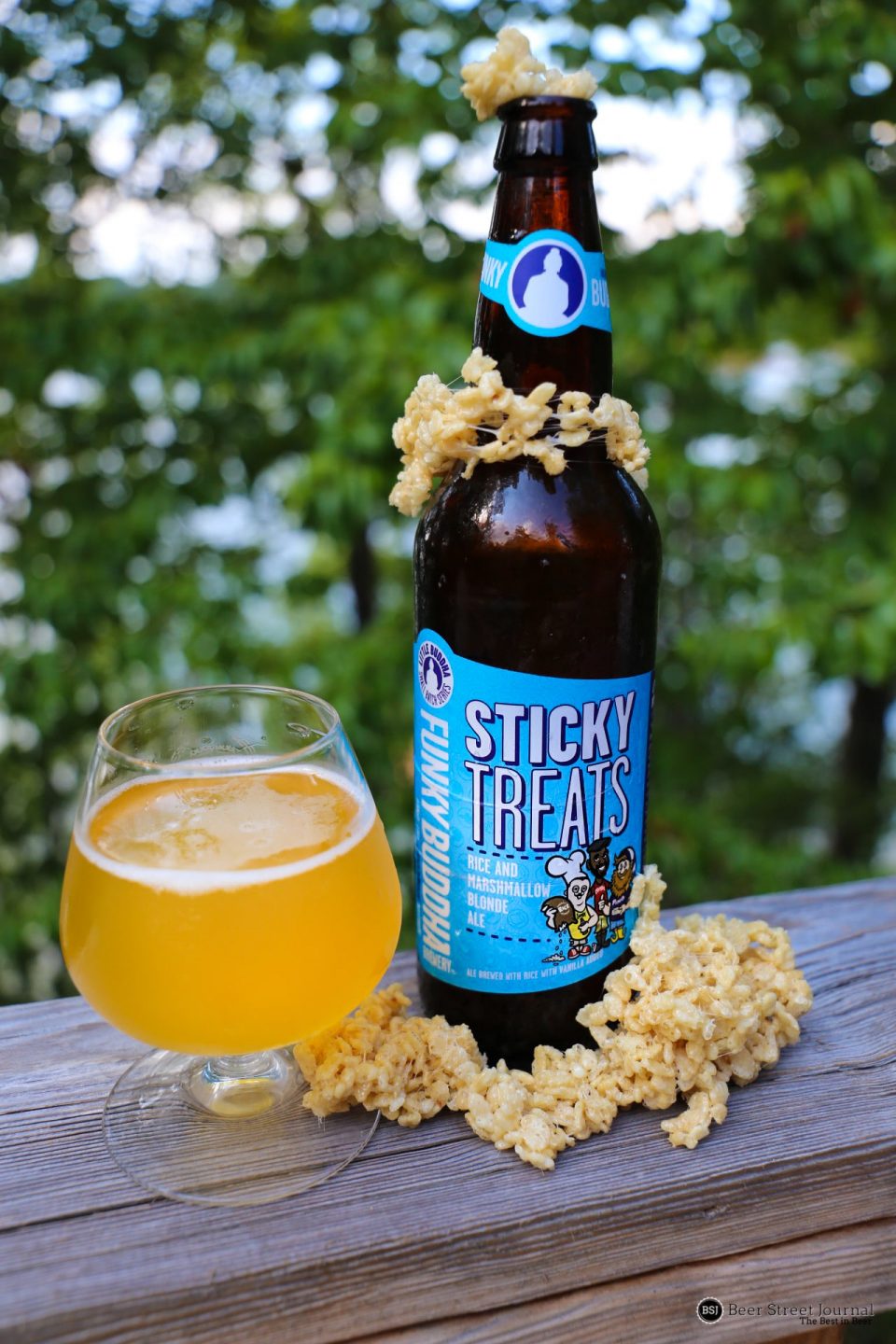 Funky Buddha Sticky Treats returns to the brewery's lineup again on July 16th. Let the dessert drinking begin.
As a kid you craved Rice Krispie treats. As an adult, eating them doesn't bode well for your waistline. Funky Buddha has the perfect solution for you – Sticky Treats.
As the name suggests, this beer is all about the sticky dessert bar. Funky Buddha Sticky Treats is a blonde ale, brewed with marshmallow and touch of rice for authenticity. This beer is light and smooth, and quite vanilla forward. Our unofficial estimates say that this beer has less sugar than the dessert. But WAY more alcohol. That's winning as far was we are concerned.
Sticky Treats will be available at the brewery in Oakland Park, Florida on Sunday, July 16th. 22-ounce bottles are $7 dollars, with no sales limit.
Style: Blonde Ale (w/ Rice. Marshmallows.)
Availability: 22oz Bottles, Draft.
Latest Release: 7/16/17
?? ABV
PIC: Beer Street Journal