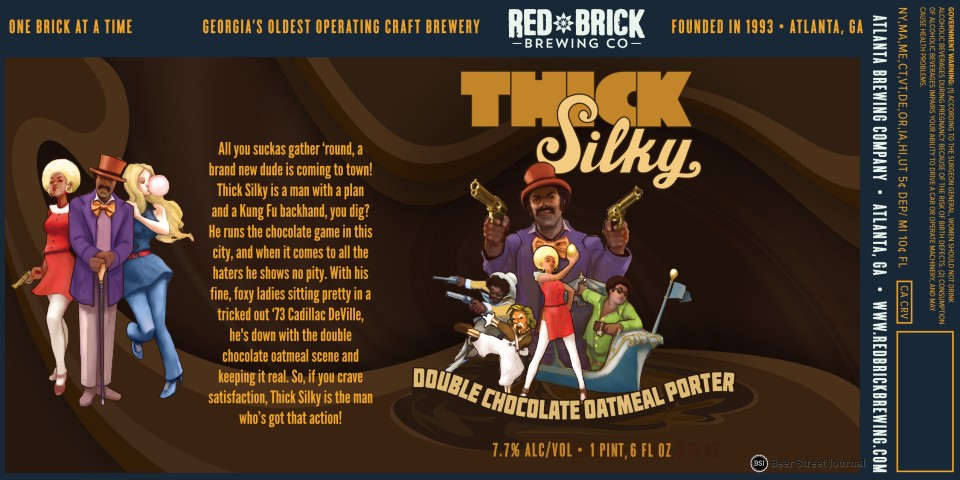 Red Brick Brewing (Atlanta, GA) will release a new chocolate-y offering this September. Thick & Silky Double Chocolate Oatmeal Porter is described as  "Willy Wonka meets Dolemite" and is a spin off of one of the brewery's original porters from many years ago.
All you suckas gather 'round, a brand new dude is coming to town! Thick Silky is a man with a plan and a hung Fu backhand, you dig? He runs the chocolate game in this city, and when it comes to all the haters he shows no pity. With his fine, foxy ladies sitting pretty in a tricked out 73 Cadillac SeVille, he's down with the double chocolate oatmeal scene and keeping it real. So, if you crave satisfaction, Dick Silky is the man who's got that action!
Expect bombers of Red Brick Thick & Silky Double Chocolate Porter in September, 2014.
Style: Oatmeal Porter (w/ Chocolate)
Availability: 22oz Bombers, Draft. Currently one-off release.
Arrival: September, 2014
7.7% ABV