Topic Archives:
Helles Bock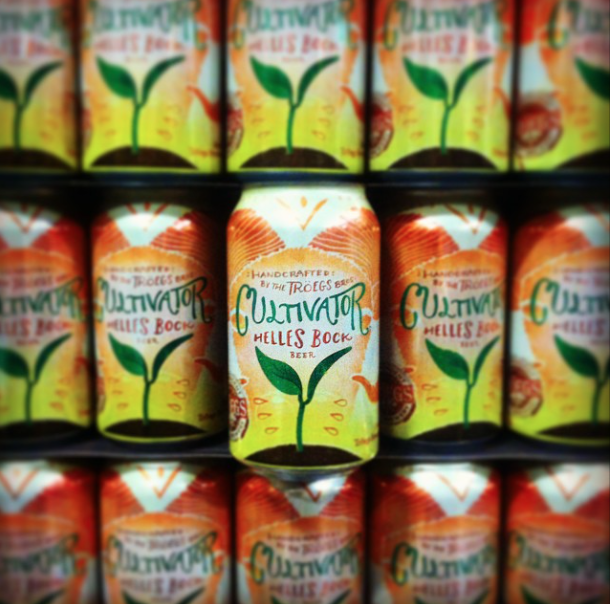 Troegs Brewing (Hershey, PA) releases Cultivator, the brewery's spring seasonal, is now available in cans for the first time.
The helles bock (spring bock) launched just a year ago into the brewery's seasonal lineup. As the nation waits for spring, those in Troegs distribution territory can slam Cultivator in cans.
Emerging from springtime's fertile ground, Cultivator celebrates the start of hop-growing season as sprawling fields of hop rhizomes climb and tether to hop bines. This spring bock delivers hints of toasted grains, fresh baked bread and delicate floral hops.
Troegs Cultivator Helles Bock cans are now available across the entire brewery distribution footprint, which now includes North Carolina.
Style: Helles Bock
Availability: 12oz Bottles, Draft. 12oz Cans
Release: Feb-March, 2015
Image via Troegs