Topic Archives:
Hard Root Beer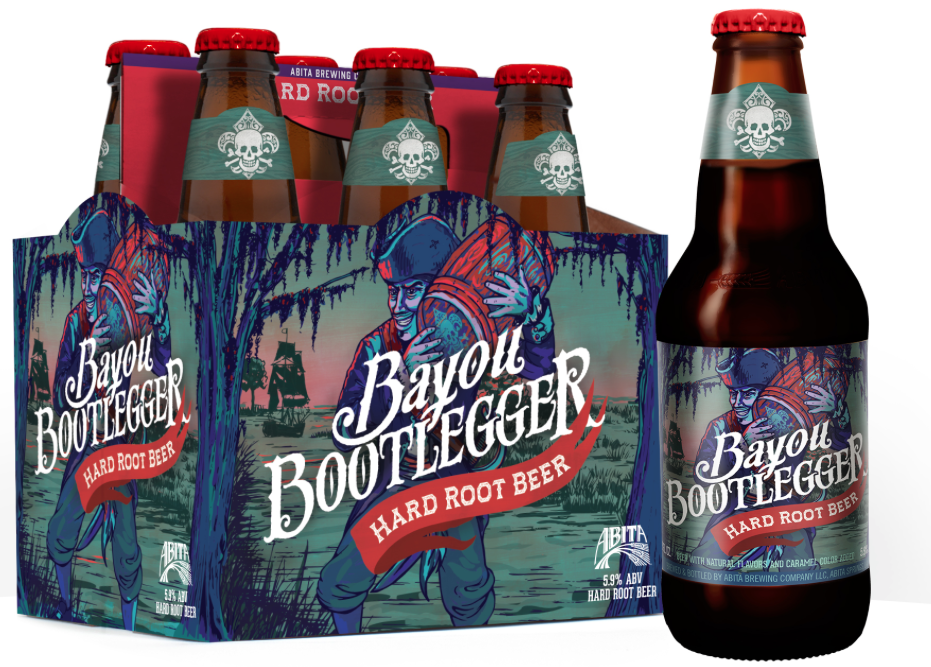 Abita Bayou Bootlegger Hard Root Beer hits shelves this month. The first hard root beer the the Louisiana brewery.
Abita already has one of the best non-alcoholic root beers created by a small brewery. (You can get kegs of it too.) Their root beer features pure Louisiana cane sugar; a taste you notice immediately.
Abita is building on root beer's success with a pure cane sugar, alcoholic version – the first in a line of Bayou Bootlegger hard sodas. The base recipe is the same, brewed/fermented to 5.9% alcohol by volume.
David Blossman, President and CEO of Abita Brewing Company. "It only made sense for us to enhance our already famous root beer with this fun, new twist."
Abita Bayou Bootlegger Hard Root Beer is naturally gluten free, and caffeine free. The flavor profile delivers aromas of wintergreen, vanilla and sassafras, with hints of clove and anise. Available in 12 ounce bottles in Louisiana in December. Nationally in 2016.
Style: Hard Root Beer
Availability: 12oz Bottles, Draft
Release: December, 2015
5.9% ABV
Bayou Bootlegger's namesake is inspired by New Orleans' original bayou bootlegger, Jean Lafitte, the early-19th century French pirate and smuggler.