Topic Archives:
Foothills Hop of the Month Series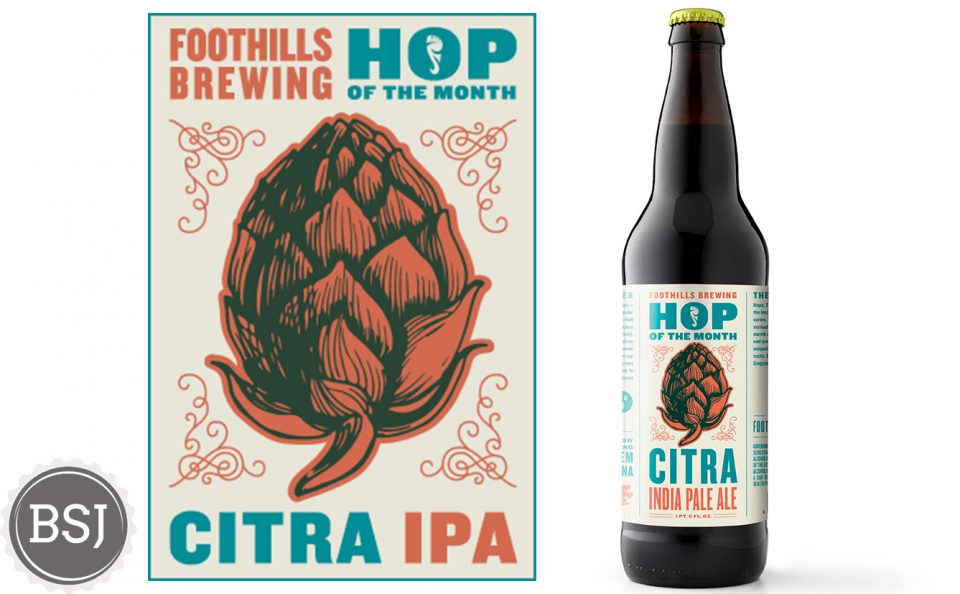 Foothills Citra India Pale Ale is July's Hop of the Month Series release.
Each beer in the series focuses on one particular hop flavor, giving it a solo spotlight for one month only. Some releases are pilsners, other pale ales. This month, the Foothills brewing team chose an India pale ale to show off the Citra hop – very similar to the tropical flavors found in Foothills Jade IPA.
A distinguished parentage of German, British and American hop varieties were bred to create Citra and its uniquely intense aroma profile — which makes the surprisingly smooth flavor contours of mango, citrus and subtle lemon notes all the more enjoyable.
Foothills Citra India Pale Ale is a 22 ounce bottle and draft offering for a limited time.
Style: IPA
Hops: Citra, German Tradition, Apollo.
Malts: Pilsner, Caramalt, Wheat
Availability: 22oz Bottles, Draft.
Debut: Mid-July, 2016
6.7% ABV, 75 IBUs