Topic Archives:
Creature Comforts Subtle Alchemy Series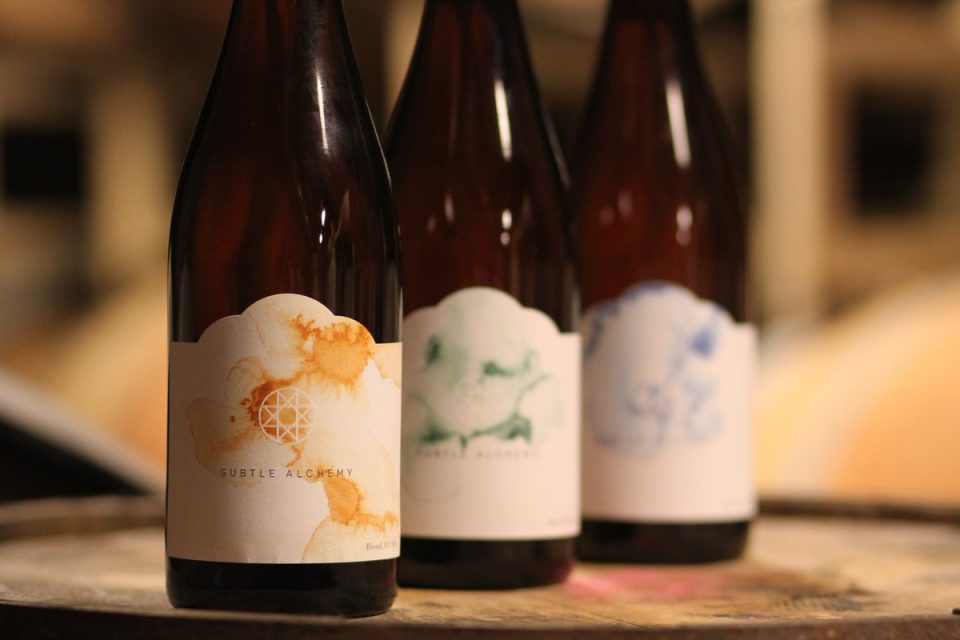 Athens, Georgia based Creature Comforts debuts new "Subtle Alchemy" Series this fall.
This new series will feature unique, one-off blends from various barrels in the brewery's wood cellar. Each carefully selected blend is designed to only ever exist the one time, never to be replicated again.
Each blend is distinct in its parts and singular in the moment in time it is created.
Currently, there are details regarding the first three blended 'Subtle Alchemy' releases.
Blend 001 – bottled 1/10/17 – Three separate French oak fermented saisons aged 10-14 months. Deep wood, must, earth, lemon zest, tart.
Blend 002 – bottled 1/13/17. – This blend is an exploration of American oak, an uncommon voice in our mixed fermentation wood cellar. Two of the three threads in this blend, the oldest being DaySpring aged on second-use Balaton cherries for 22 months, are aged in American oak giving it a more creamy and vanilla tone than many of our French oak aged beers. Light cherry fruit, vanilla, creamy, tart.
Blend 003 – bottled 1/31/17 – There are many pieces to blend number 3. The overall theme is an expression of hops and citrus through time and mixed fermentation. Zest from lemons and oranges, multiple independent dry hops, and very small amounts of apricots bring this blend to life. Ranging in age from 12-24 months this blend has brightness and depth. Citrus, overripe fruit, stone fruit, tart.
Those attending the Shelton Brothers Festival in Atlanta this weekend will have the opportunity to try Blend 001 before it can be found in the taproom.
Creature Comforts Subtle Alchemy is a limited, 750 milliliter bottle offering starting this fall.
 Image: Creature Comforts
RELATED: Creature Comforts Athena Paradiso (Passionfruit Guava) returns in August