The East Village area of Chicago has approved a motion to allow alcohol sales in their previously dry community, but with one small catch.
In an attempt to control the clientele and 'alcohol-related crimes,' the area has approved a liquor license for the Garden Gourmet Market that allows only craft beer – prohibiting "hard liquor, 'fortified wines' such as Wild Irish Rose and Night Train, malt liquors such as Colt 45 and Cobra and "other products that are intended to provide high alcohol content at a low price." Only single servings of cans or bottles of beer produced by breweries defined as "craft brewers" by the Brewers Association can be sold. This is a huge step for the Chicago suburb and excellent recognition of the craft brewers and enthusiasts who continue to support craft beer as a more refined beverage choice.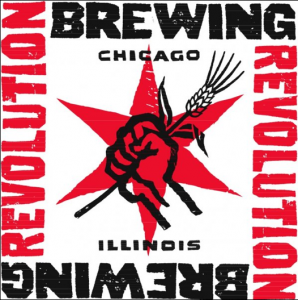 Revolution Brewing (Chicago, IL) is still young.  Founded as a brewpub in February 2010. After a profitable first year, Revolution has begun production of a production facility.  The new facility per the Revolution Blog will be 35,000 square feet.  High speed canning & bottling line, oak barrel room and tasting room.  Estimated completion is January 2012.  The brewery is planning on both bottles and cans from the start.
The can lineup includes Bottom Up Belgian Wit, Anti Here IPA, & Eugene.  Seasonals will be announced later.  In bomber bottles, expect a Milk Stout, barrel aged milk stout, and a saison.  Initial distribution will be to bars & stores in the Chicago area.  <Chicago Tribune>
Half Acre Brewing (Chicago, IL) is brewing up a tribute beer due out by the end of March.  As Half Acre mentions, it is the breweries first tribute brew.  Marty Stouffer will will be immortalized in the form a barleywine dubbed "Marty Stouffer's Wild America."
Marty Stouffer had a tv show in the 80's & 90's on PBS.  If you haven't seen the show,  he travelled around North America showing kids wildlife.  The guys over at Half Acre Brewing grew up watching the show and thought a big beer was fitting.  Marty Stouffer is completely on board with the beer release, even taking the time to send over some box sets to the Chicago brewery.
Check out the whole story at the Half Acre Blog.
Arrival: Late March, 2011.  Chicago & surrounding area.
Great Quote by HA – We brew this tribute beer because 1. A bunch of us at Half Acre watched these shows as kids and really enjoyed seeing these things. And 2. Because there's a lot of paths you can take when deciding what to do with your time, and deciding you're going to chronicle yourself raising a bear cub is pretty awesome.