Topic Archives:
Baird Beer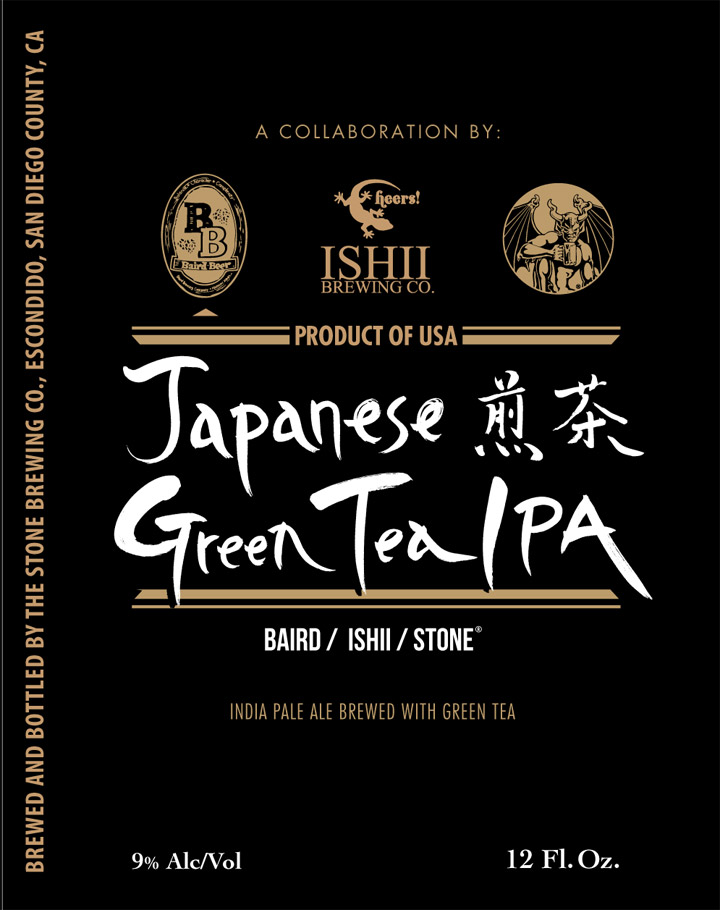 Stone Brewing announced a few weeks ago a $26 million dollar expansion – including restaurant, brewery additions, even a hotel.  Also mentioned was a Japanese brewing collaboration.  What you see before you is the result of the collaboration, between Stone, Ishii Brewing (Island of Guam) & Baird Brewing (Numazu, Japan).  A IPA brewed with green tea seems quite fitting for this Asia-American collaboration.  Green Tea IPA is brewed by Mitch Steel Bryan Baird & Stone "ex pat" Toshii of Ishii.  All the proceeds of this brew go to raising money to support Japanese tsunami relief.
Label:
A wonderful spirit of camaraderie, cooperation and mutual support exists in the world of craft brewing.  We have harnessed this spirit fully in the crafting of this special collaborative brew dedicated to the resilient people of Japan who are bravely endeavoring to overcome the tragedy of March 11, 2011 earthquake and tsunami
Style: Imperial IPA
Availability: 12oz bottles. Distribution AK AZ CA CO FL IL KY MA MN NC NJ NM NY OH OR PA SC TX VA VT WA.
9% ABV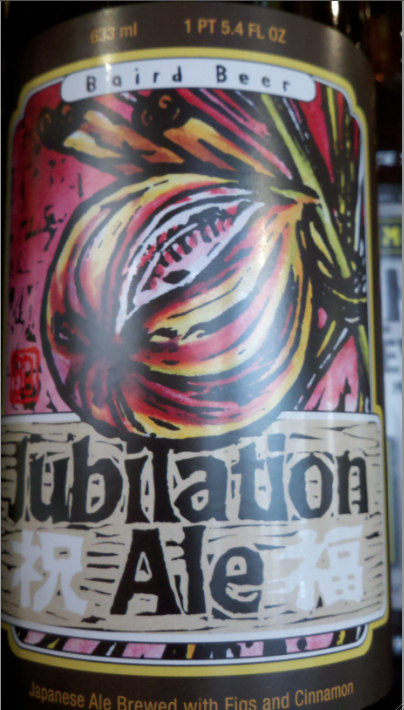 Someone said to me yesterday – Japanese Christmas Beer? My reply was – of course! Baird Beer was founded in 2000 in Numazu, Japan by the husband & wife team of Bryan and Sayuri Baird.  Their approach to craft brewing is simple.  Balance + Complexity = Character.  I tend to agree.
Commercial Description:
This celebratory ale is brewed with freshly picked Japanese figs and cinnamon twigs. Rich and opulent, it is emblematic of the good cheer and renewed energy with which Japanese celebrate the coming of each New Year.
Style: Winter Warmer
Brewed with Japanese figs, & cinnamon
Taste Expectations: Figs & honey.  Cinnamon, raisin, & malt provide a warming flavor as you drink. Festive, flavorful, clean.
Availability: 22 oz Bombers. December Seasonal.
7% ABV