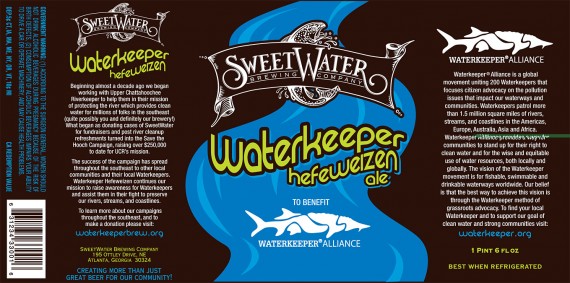 Be prepared for another installment of SweetWater Brewing's Waterkeeper Hefeweizen.
The good for drinking, good for the river beer will make a second run at your glass.  Waterkeeper is brewed to raise awareness for the Waterkeeper Alliance.  The brewery has been a major contributor to the campaigns.   The water the SweetWater's beers comes from the Chattahoochee River.
Style: Hefeweizen
Hops: Sterling & Hallertau
Malts: 50% Wheat, 50% 2 Row Malt
Availability: 220z bombers, draft.
5.7% ABV