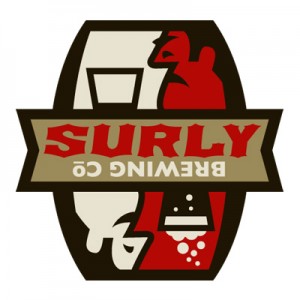 Last week Surly Brewing (Brooklyn Center, MN) announced that in their 5th year, they plan to expand big time.  Great news for beer lovers in Minnesota and far.
As if it weren't hard enough to be a successful craft brewer, and then raise the massive amounts of money to expand your brewery – the government has silly laws that stifle your growth and your industry.  Surly Brewing even came out and said that they would do anything they could to work with lawmakers to make this new venture successful.  Lawmakers however, basically retorted with – go build somewhere else.  So Surly is asking for you  the beer drinker's help.
What a week! The news that we are planning to build a new destination brewery has had an amazing response. The ranks of the Surly Nation have grown and we are humbled by all of your encouragement. THANK YOU.
But as you know, not quite everybody is in favor of what we want to do.  The bill has not yet been introduced but already there is stiff opposition, with some people telling us we should go to another state and build. We don't see that as an option right now so we need YOUR help!
Surly Brewing is calling on YOU to make sure state legislators know there is public support behind Surly's effort to allow Minnesota brewers to apply for a license to SELL GLASSES OF THEIR OWN BEER at the brewery.
We are asking you to contact your state Representative and state Senator to let them know you support the Surly expansion— and the law change that's needed to make it happen. Here's how you can help:
Click this link and enter your address to find your state Representative and state Senator: http://www.gis.leg.mn/OpenLayers/districts/
Email/Call your state Representative and state Senator (contact only YOUR district's legislators)
Tell them you're a Surly fan and you support the proposal to allow Surly to sell glasses of THEIR beer at THEIR brewery. Ask your legislators to join you in support of Surly and Minnesota's other craft breweries.
If you call, it's likely you'll get voicemail or be asked to leave a message with your legislator's assistant, which is just fine. And it's ok to be passionate but remember to mind your manners. We're trying to win these folks over to the Surly cause.
Tell your family and friends to support the proposal and contact their state legislators too!
THE LATEST
Since we announced our plans for the Surly Destination Brewery project last week, there's been a lot of interest and excitement. But, there's also been a lot of misinformation so we wanted to clarify what we are working toward and formally ask for your help.
WE ARE A SMALL BUSINESS WITH A BIG IDEA: We want to build a brewery that includes a restaurant, bar, beer garden, and event center, which will make it a destination for craft beer fans in Minnesota and across the country. The destination brewery will be another Twin Cities amenity.
WE ARE NOT LOOKING TO TEAR DOWN THE "THREE-TIER SYSTEM": Right now we self-distribute our beer, but with the new brewery we are going to give that up and will therefore hire a Minnesota distributor.
WE ONLY WANT TO SELL OUR GLASSES OF BEER AND ONLY AT THE BREWERY: We don't want to sell liquor, wine, or another brewery's beer. And we aren't looking to have multiple locations — just one location, at the brewery.
WE DON'T WANT TO SELL OUR PACKAGED BEERS: We don't want to sell growlers, cans, or bottles at the new brewery.
WE ARE A PROUD MINNESOTA COMPANY: Some in the opposition have suggested that we build our destination brewery in another state, where the laws are more accommodating. While it's true that we could get this brewery built in many other states, we don't see that as an option right now. We want to build it in Minnesota–we are a Minnesota company and would like to keep it that way. Some of the country's hottest craft beer brands have breweries in their states similar to the one we are proposing.
WE ARE WORKING TO FIND A SOLUTION: This a whole new world for us and it has proven to be an uphill climb to update the law so we can continue to grow our business the way we want to.  But we DO want to meet with the opposition to find a resolution. Our destination brewery will benefit Minnesota in many ways.
MINNESOTA IS A BEER STATE: Other states, such as Colorado, Wisconsin, California, and Oregon are seen as notable beer states and have breweries like the one we are proposing. They attract tourists, which helps other local businesses, including hotels, bars/restaurants and transportation. Beer tourism is becoming more and more popular. In fact, Surly founder Omar Ansari and his wife came up with the concept of Surly on a four-day beer trip to Oregon. And, the New York Times recently featured a beer trip one of its writers took to Northern Minnesota, which further confirms that these trips and craft beer are more popular than ever.
Thanks for your continued support. Now's the time to connect with your friends, family and co-workers to help keep our proposal moving forward. Keep following us on Twitter (www.twitter.com/surlybrewing) and Facebook (http://on.fb.me/4I71Pj) for more news and ways you can help.
THANK YOU!
Omar Ansari
Founder of Surly Brewing