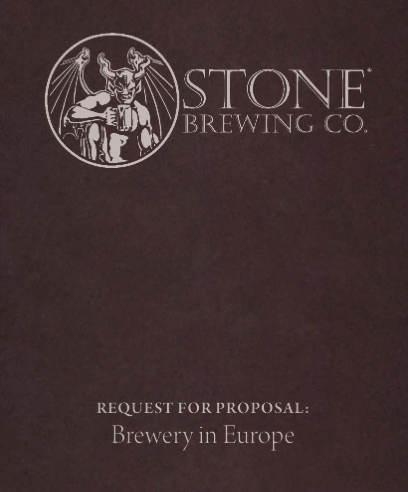 It is not new news that Stone Brewing Co.'s CEO, Greg Koch, has been eyeing a few European locations for a new brewery site.  Sign on San Diego reported yesterday that the Mayor of San Diego, Jerry Sanders has written Germany's Klaus Woweriet praising and recommending Koch and Stone Brewing's World Bistro and Gardens citing it as a great tourist attraction.
"It is with all of this in mind that I heartily recommend inviting Stone Brewing Co. to your community," Sanders concluded. "I'm sure they will become every bit as valuable to Berlin as they have grown to become in San Diego."
[Sign On San Diego]However, check the comments, Koch is singing a different tune.  He says that the letter was sent last July and alludes to the fact that they are nowhere near naming an official location for the European brewery to be.  Stone is currently focusing their efforts on their expansions in San Diego including expanded production, barrel aging, event, and hotel space.
Koch says he will keep checking the papers to find out… I guess we will too.