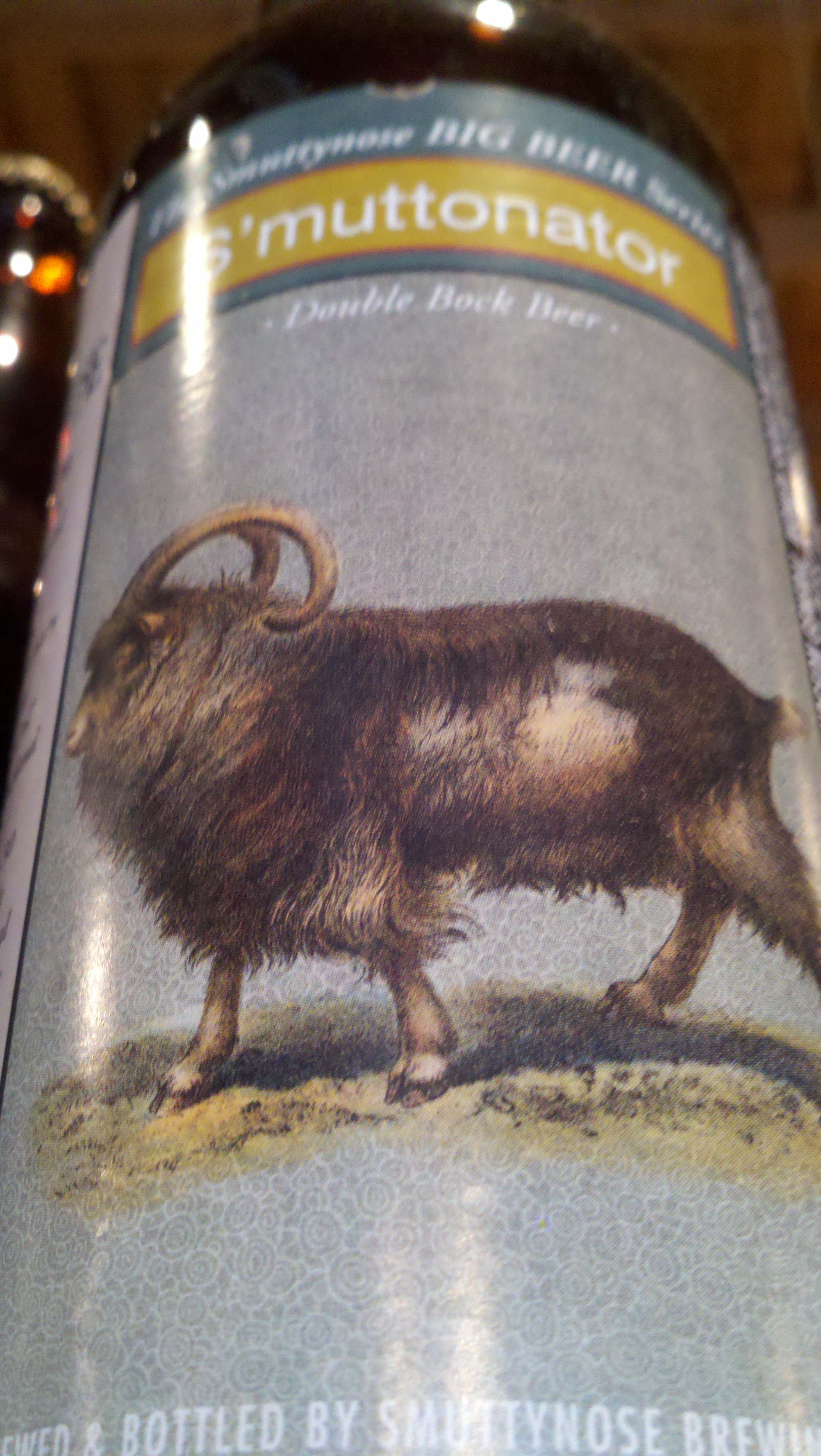 Throughout the year, Smuttynose Brewing (Portsmouth, NH) releases bombers in the "Big Beer Series".  Each one a different style, all fairly aggressive & high octane.  The 2011 lineup was just released.   As the year winds down, meet their late fall seasonal S'Muttonator.
Commercial Description:
As the name implies, a doppelbock (double bock) is a very malty German lager beer. Typically quite sweet with some roasted malt undertones, doppelbocks range in color from deep amber to nearly black and are normally associated with the winter season. Traditionally, German brewers have used the suffix "-ator" in naming their doppelbock beers; we have, too.
Style: Doppelbock
Taste Expectations: Caramel, toffee.  Vanilla notes, with a waft of faint coffee.  Touch of alcohol shows up too.  Malts are nicely layered.
Availability: 22oz bombers.  Some rare draft offerings.  Late fall 2010 seasonal.
Food Pairings: Braised pork, lightly seasoned red meats.  Chocolate desserts.
8.5% ABV