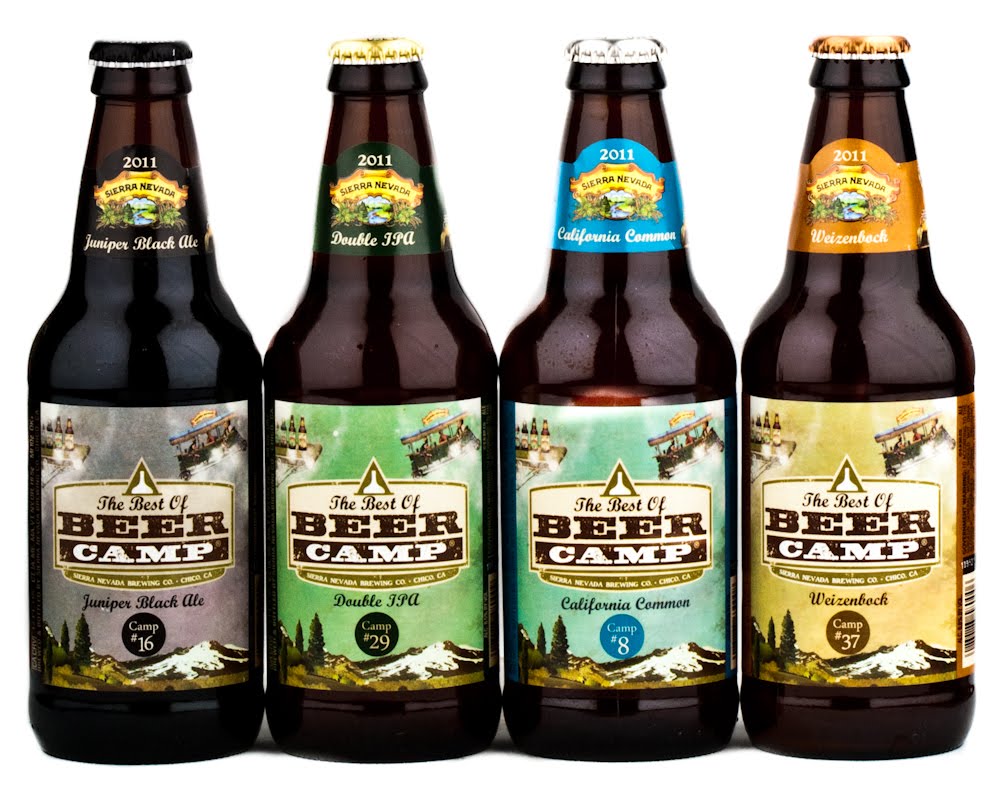 Sierra Nevada Brewing hosts a Beer Camp each year in Chico, California. Individuals can submit a video essay to be chosen to go to beer camp and brew with the fine folks at Sierra. It's like space camp for adults.
Just released by Sierra Nevada is essential a box set of beer camp's greatest hits. The set features 4 beers from beer camp's brewing past.  Here are the beers:
#16 – Juniper Black Ale. Winter Warmer, 8.2%. Magnum Aurora hops. Juniper berries. Dark malts.  All combine to make a sweet, bitter chocolate, roasty beer.
#29 – Ghidorah IPA. Imperial IPA, 8.1%. Full of hops- Southern Cross, Simcoe, Amarillo, Crystal, plus some of Sierra's experimental hops.  Grassy, citrusy, piney bottle of DIPA that you're sure to enjoy.
#8 – Nuthin In ' Common Beer – California Common, 6.5% ABV.  Flavors of straw, light malts. Earthy, herbally, easy drinking.
#37 – Weizenbock. 6.6% ABV.  Yeasty, bananas, light fruit, vanilla, clove.
Availability: 12oz/12pks, draft. One time mixed release, All Sierra Nevada markets.